The Amazing Authentically Authentic Latina Author!
The Amazing Authentically Authentic Latina Author!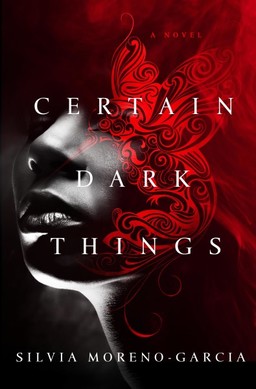 Categorization is a funny thing when you're Latin American. Everything I write, people want to call it magic realism.
And then, when I write science fiction, sometimes people have no idea it's science fiction because they don't have enough cultural info to figure it out. When you're writing a dystopia or an alternate history set in the USA, it's pretty easy to figure out it's dystopia or an alternate history. Everyone knows the USA! Hey, I knew your president cut a cherry tree and you had a Civil War when I was like seven years old and couldn't speak English.
But is it fact or fiction that in Mexico when you apply for a job people can ask you to state your age, marriage status, and religion, and affix your photo? Sure! That's not a dystopia. So sometimes I write a story and outsiders think, "That's too fantastical," or they confuse an ordinary detail with the fantastic.
More than once I've been told something is not "science fiction" or not "science fiction enough." Needs more hyperdrive. There's also the dreaded "doesn't ring true."
Doesn't ring true generally means people expect you to bring in the exotic. They'll be like "I once went to Acapulco so this gives me super great knowledge about your country and therefore this is not exotic enough." Awesome. They want you to show a sarape, bring out the donkey. Check out the rooster in The Three Caballeros. That's the sense of place you should aim for.
Someone once wanted me to change a name because it looked weird. It was a real name used in Mexico.
In Mexico City there are women-only designated subway cars so you won't get groped. There are subway gangs with youths, hair combed back with too much gel who go to reggaeton shows, and like a story I read online, if you encounter a bunch of them it looks like you're living in a "Spanish-language remake of The Warriors."
They call the cops in Mexico City "Robocops" when they're wearing their full-body armor because they do look like damn Robocops. Sonora banned 61 baby names in 2014, including Robocop and Facebook. I once knew someone who named their children Marx and Engels.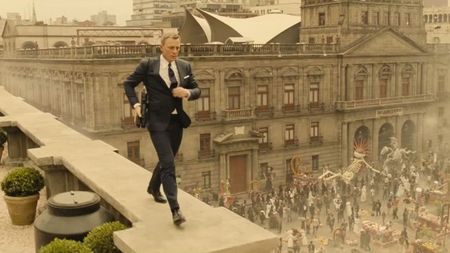 Sometimes when I write about this people think it's all made up.
When I saw Spectre with my husband, we watched the opening sequence where James Bond is in Mexico City in quiet amusement. There's this Day of the Dead Festival with gigantic skulls and people banging the drums. He leaned over and said, "Oh, shit, now we are going to have to make this festival for the white people each year."
The inauthentic almost seems more authentic.
So then, when you are asked to imagine an authentic future, an authentic science fiction you just stare blankly wondering what the hell you're supposed to give these folks. I tend to give them the streets I grew up with and the Robocops and the prostitutes lined up a few blocks from my home and no, we didn't bang the drums.
Maybe you went to Acapulco once, but bato, don't come tell me my sci-fi doesn't ring true. It's my future. Not your Technicolor mamadas.
---
Silvia Moreno-Garcia is the author of Signal to Noise, a novel of magic, music, and Mexico City. The Guardian said it is "a magical first novel," Locus called it "one of the most important fantasy debuts of the year" and Kirkus described it as a "rich, elaborate symphony of awesome that defies simple definitions." Her collection This Strange Way of Dying was a finalist for the Sunburst Award. Her second novel, Certain Dark Things, about narco vampires, will be out from Thomas Dunne in 2016.