Future Treasures: Good Girls by Glen Hirshberg
Future Treasures: Good Girls by Glen Hirshberg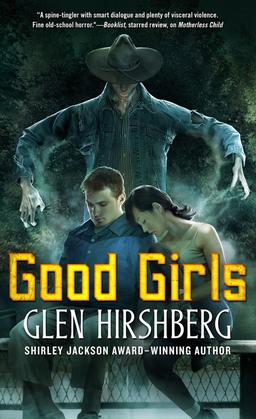 Motherless Child, the opening novel is what was to become the Motherless Child trilogy, was met with a flood of praise when it first appeared in 2014. The Los Angles Review of Books labeled it "One of the best books of the year," and Elizabeth Hand called it "A subversive, thrilling novel that subverts everything we've come to expect from tales that traffic in the undead." And The Washington Post said, "The final standoff will leave readers breathless." Now the creepy vampire saga continues in the sequel, Good Girls, on sale next week from Tor Books.
Reeling from the violent death of her daughter and a confrontation with the Whistler — the monster who wrecked her life — Jess has fled the South for a tiny college town in New Hampshire. There she huddles in a fire-blackened house with her crippled lover, her infant grandson, and the creature that was once her daughter's best friend and may or may not be a threat.

Rebecca, a college student orphaned in childhood, cares for Jess's grandson, and finds in Jess's house the promise of a family she has never known, but also a terrifying secret.

Meanwhile, unhinged and unmoored, the Whistler watches from the rooftops and awaits his moment.

And deep in the Mississippi Delta, the evil that spawned him stirs…
Good Girls will be published by Tor Books on February 23, 2016. It is 349 pages, priced at $26.99 in hardcover and $7.99 for the digital edition. The cover is by Alejandro Colucci.
See all our coverage in the best in upcoming fantasy here.