New Treasures: Motherless Child by Glen Hirshberg
New Treasures: Motherless Child by Glen Hirshberg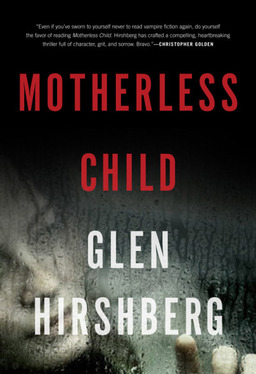 If you used to enjoy vampire novels, but have become increasingly disgruntled by the crushing weight of vampire-lover, vampire-teammate, and vampire-sidekick novels in the Urban Fantasy section of your local bookstore, then I think I have just the book for you. Glen Hirshberg, author of American Morons and The Two Sams, knows how to spin a creepy tale, and Motherless Child looks like his creepiest yet.
In the American South, the heart of Rock 'n' Roll beats hard and strong in honky-tonks and roadside bars, and "trailer trash" doesn't begin to reflect the strength of the women who live in those thin-walled "mobile" homes. Sophie and Natalie are young mothers, barely out of their teens, each raising a toddler. Their daily lives are full of dull routine, so they are thrilled to discover a mysterious musician, "the Whistler," performing at a dive bar near Charlotte.

What happens next is beyond their wildest dreams… at least they think it is, because when they wake up in the morning, their memories are hazy, their clothes are shredded, and they're covered in dried blood.

They're also no longer human.

Sophie and Natalie flee: from their children; from Natalie's mom, who vows to protect the babies but can't stop worrying about her daughter; from the Whistler and his eerie Mother. But the women's wild ride through the heart of the South can't stop them from changing, can't hide them from their Destinies. The Whistler is on their trail, as bound to them as they are to him, driven by a passion so intense it threatens to unhinge him.

The final confrontation is unavoidable and unpredictable. Motherless Child is a moving and eloquent tale of the depth and breadth of motherly love, and how that love can heal and hurt, save and destroy, sometimes all at the same time. It's a stellar work by a great American writer. It's also scary as s–t.
Motherless Child was published on May 13 by Tor Books. It is 269 pages, priced at $24.99 in hardcover and $11.99 for the digital edition. See all of our recent New Treasures here.