Merry Christmas From All of Us at Black Gate
Merry Christmas From All of Us at Black Gate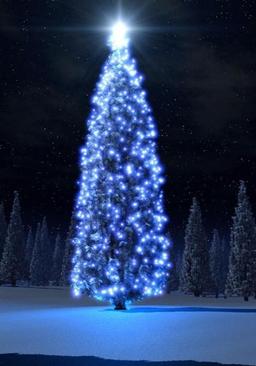 I woke up this morning the same way I have on Christmas morning for the last 18 years: to the excited screams of children telling Alice and me to get out of bad, Santa has come. Ten years ago, I thought I had only a few more years of this. Turns out teenagers love to shout on Christmas morning even more than toddlers.
Well, at least it got me up early. After all the presents were unwrapped, and we'd all snacked on Alice's delicious Christmas quiche, I dropped by the Black Gate offices to pick up some review titles. It's when the office is virtually deserted like this — lit only by the glow from the tiny tree the interns put on top of the filing cabinets — that I'm reminded of the early days, when BG was launched with all the hope and optimism in the world back in 2000.
We've grown tremendously since then. The print version is gone, but our staff, and our readership, has grown tremendously. Fifteen years ago Black Gate was a humble magazine with a tiny circulation. Now we're a sprawling international collective of writers and artists working together to promote forgotten classics, celebrate overlooked modern writers, and promote each other.
2015 was a momentous year for us. We received our first Hugo Award nomination, and surpassed a million page views/month for the first time in our history. Over the years Black Gate has helped launch the careers of a great many talented writers, and that hasn't changed since we switched to an online venue. Drop by if you're interested in discovering some of the very best new and classic fantasy. I guarantee you, we'll point you towards something that will delight you.
The engine of our growth has been you, the fans, who've enthusiastically spread the word about us. So thank you once again, from the bottom of our hearts. On behalf of the vast and unruly collective that is Black Gate, I would like to wish you all Merry Christmas and Happy Holidays. Continue being excellent — it's what you're good at.