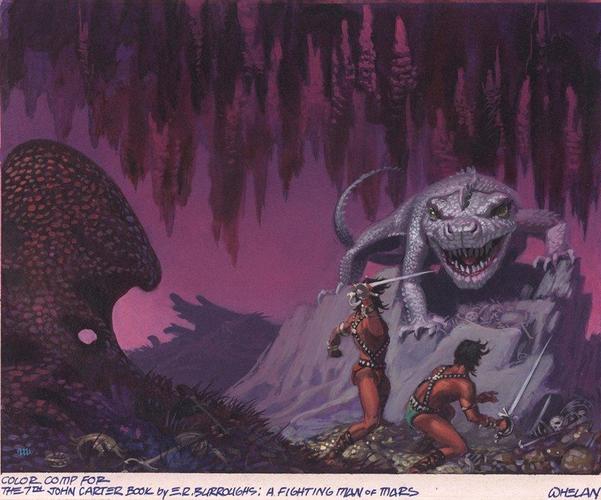 We just got this piece, a preliminary by Michael Whelan for Edgar Rice Burroughs' A Fighting Man of Mars. [Click for bigger version.]
On the back was an interesting note by publisher Lester Del Rey, so I'm including a scan of that as well.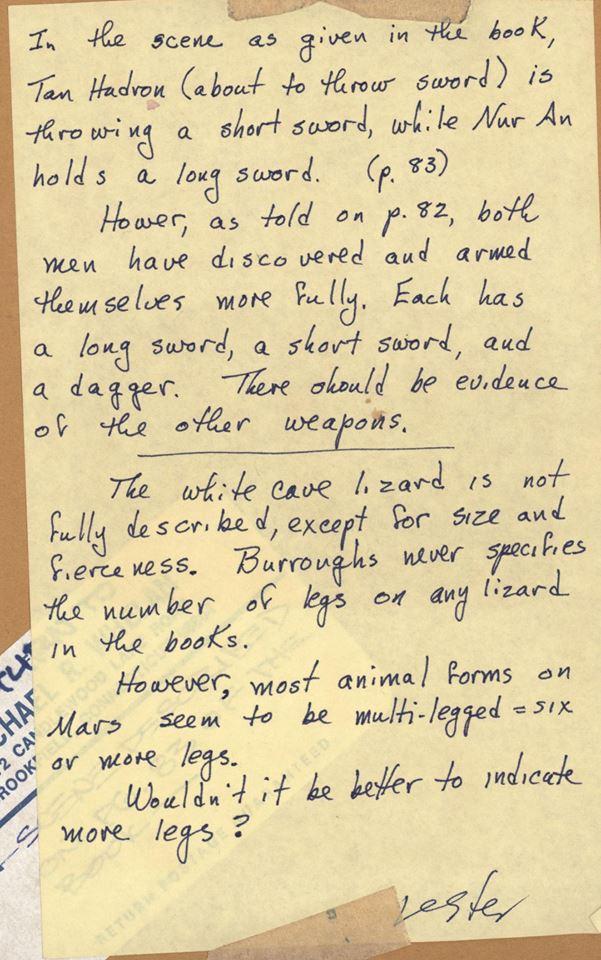 Here's Whelan's final art: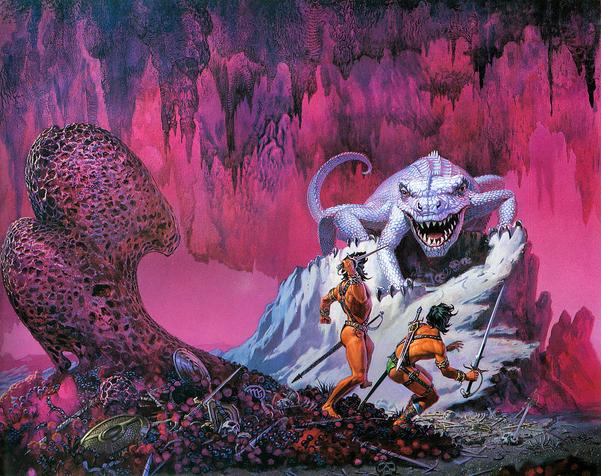 And finally, the book cover: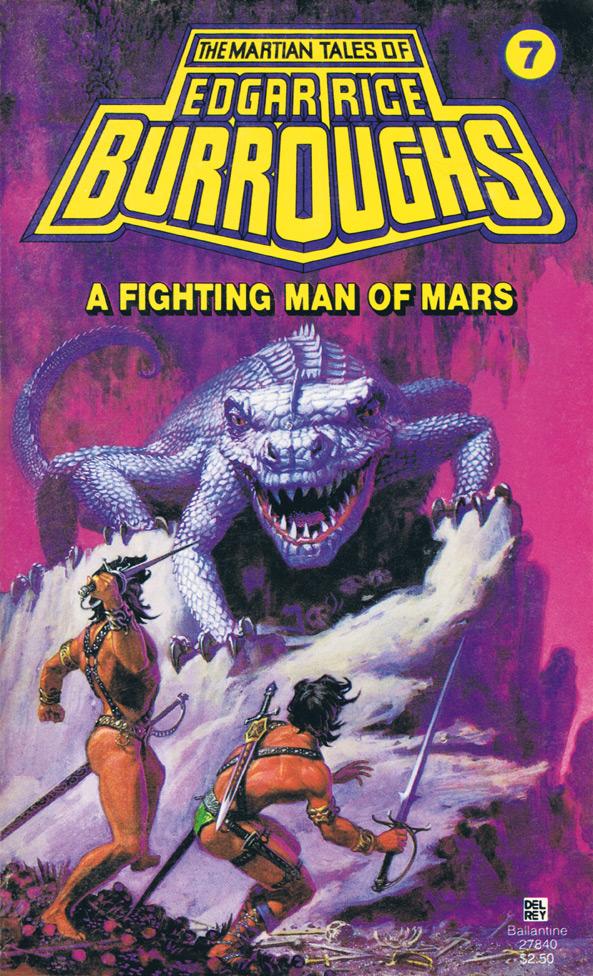 ---
Doug's last article for us was The Elusive Film Footage of the Very First Worldcon.