The Top 50 Black Gate Posts in October
The Top 50 Black Gate Posts in October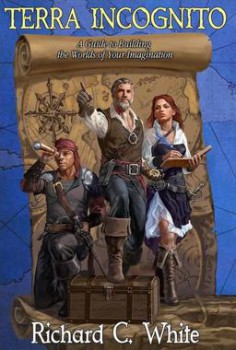 With his very first article for Black Gate, Richard C. White shot right to the top of the charts with the most popular article for the month, "World Building 101: The Village." Here's a sample:
Just because you have water doesn't mean you can put any number of people in an area. The Cahokia Mounds in Illinois were believed to have held up to 40,000 people which would have made it the biggest city in North America until the 18th century. However, archeologists now believe the reason that Cahokia was abandoned was not due to warfare but because they had so many people that the water became too polluted to support the population. Even pioneers in the 19th century soon learned you can only dig a well so deep before it doesn't provide enough water. An overabundance of people/livestock/ irrigation can cause a drought as easily as Mother Nature. So, when planning your village for your story, think about how do your people get their water and how they deal with waste water.
Coming in second was Fletcher Vredenburgh's look back at one of the most popular fantasy novels of the 20th Century, "You Can't Go Home Again: The Annotated Sword of Shannara: 35th Anniversary Edition by Terry Brooks." The third most popular article last month was Derek Kunsken's interview with Christopher Golden, Co-Author of Joe Golem, Occult Detective.
Rounding out the Top Five for the month were Goth Chick, with her look at Sony Pictures' Freaks of Nature, and M Harold Page's catalog of tips for those trying to write a novel this month, "NaNoWriMo is coming!"
The complete list of Top Articles for September follows. Below that, I've also broken out the most popular overall articles and blog categories for the month.
The Top 50 Black Gate posts in October were:
There were plenty of older articles popular lat month as well. The dozen most popular blog posts written before October were:
The top categories last month were:
The Top 5o Black Gate blog posts in September are here, and you can see all 149 posts we made in the month of October here.