The Top 50 Black Gate Posts in September
The Top 50 Black Gate Posts in September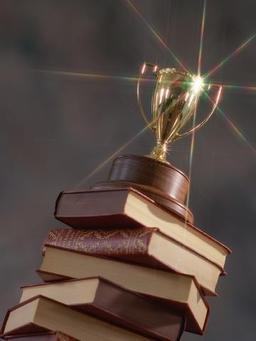 Jay Maynard's "A Proposal: An Award for SF Storytelling" was the most popular post on Black Gate last month. It's been read over 30,000 times since September 10th, and garnered nearly 500 comments. If there's a topic BG readers really care about, it's clearly SF awards.
The #2 post on the list was our look at the breakout success of Cixin Liu's novel The Three-Body Problem, the first Chinese-language novel to win the Hugo Award. #3 was Guy Windsor's very first contribution to Black Gate, "Tips on Writing a Great Swordfight from a Professional Swordsman."
Rounding out the Top Five for September were Scott Taylor's Art of the Genre Kickstarter essay, "Why I Hate Stretch Goals and You Should Too," and Jay Maynard's report on game designer Ken Burnside's experience as a Sad Puppy at the Hugo Award ceremony, "Ken Burnside Tells the Hugo Story from the Inside."
Our Top Ten posts last month also included articles by M. Harold Page ("Conan is My Spirit Guide"), Neil Clarke on "The Sad Truth About Short Fiction Reviews," William I. Lengeman III defending Children of Dune, Sarah Avery's "How One Award-Winning Author Thinks About Awards," and a detailed look at the classic Durdane Trilogy by Jack Vance.
The complete list of Top Articles for September follows. Below that, I've also broken out the most popular blog categories for the month.
The Top 50 Black Gate posts in September were:
The top categories last month were:
The Top 5o Black Gate blog posts in August are here, and you can see all 144 posts we made in the month of September here.