Future Treasures: A Court of Thorns and Roses by Sarah J. Maas
Future Treasures: A Court of Thorns and Roses by Sarah J. Maas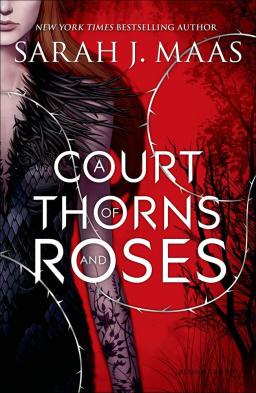 Sarah J. Maas is the author of the New York Times bestselling Throne of Glass series (Throne of Glass, Crown of Midnight, Heir of Fire, and the upcoming Queen of Shadows.)
Her new series is an adult fantasy with a strong fairy tale theme, drawing from Beauty and the Beast and the tales of Tam Lin.
When nineteen-year-old huntress Feyre kills a wolf in the woods, a beast-like creature arrives to demand retribution for it. Dragged to a treacherous magical land she only knows about from legends, Feyre discovers that her captor is not an animal, but Tamlin — one of the lethal, immortal faeries who once ruled their world.

As she dwells on his estate, her feelings for Tamlin transform from icy hostility into a fiery passion that burns through every lie and warning she's been told about the beautiful, dangerous world of the Fae. But an ancient, wicked shadow over the faerie lands is growing, and Feyre must find a way to stop it. . . or doom Tamlin — and his world-forever.
A Court of Thorns and Roses will be published by Bloomsbury on May 5, 2015. It is 432 pages, priced at $18.99 in hardcover and $9.99 for the digital version.
See our summary of April new fantasy releases here, and all our reports on upcoming fantasy of note here.