New Treasures: Aetheria by S. Hutson Blount
New Treasures: Aetheria by S. Hutson Blount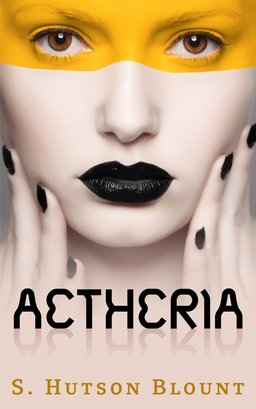 S. Hutson Blount's short story "The Laws of Chaos Left Us All in Disarray" appeared in the last print issue of Black Gate. A fast-paced adventure tale of a mercenary's desperate attempts to protect a secretive group of pilgrims, it was one of the most popular pieces in the issue.
We met up with Stephen at the 2012 World Science Fiction Convention here in Chicago, and he turned out to be as entertaining in person as he is on the page. So I was delighted to discover that his first novel, Aetheria, had arrived this week. The story of an extremely resourceful con artist in a galaxy filled with competing empires, pirates, ice miners and more dangerous things, Aetheria has already shot to the top of my to-be-read pile.
Aetheria Peregrine set out for a career as a merchant spacer — a career cut short in a whirlwind of events. Caught up in the tumult of planetary empires set against each other, she must by turns become a pirate, doctor, ice miner, drug dealer, vagabond, mystic, spy, secret policewoman, pilgrim, fugitive, heiress, scholar, and diplomat.

She faces the opportunities and dangers of a hostile galaxy armed with the only things she can depend on: her wits, her unquenchable drive for love and success, and the flexible ethics of a practiced conwoman.

Befriended, betrayed, recruited, exiled, and more in the course of her travels, Aetheria can be anything except stopped.
Aetheria was published on March 12, 2015. It is 298 pages, priced at just $2.99 in digital format. Buy it today at Amazon.com.
See all the latest publications from Black Gate's writers and staff here.