Will Steven Spielberg Cast Chris Pratt in the Indiana Jones Reboot?
Will Steven Spielberg Cast Chris Pratt in the Indiana Jones Reboot?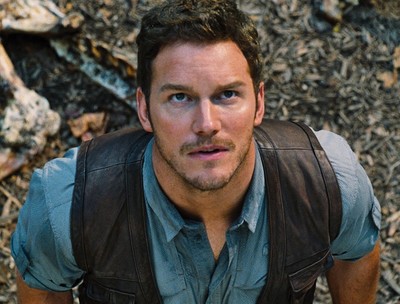 The internet is abuzz with rumors that director Steven Spielberg is considering Guardians of the Galaxy star Chris Pratt as his next Indiana Jones.
Deadline broke the news last month that Spielberg was interested in Pratt for the Indiana Jones reboot currently in development at Disney; yesterday Deadline expanded on the story, and it was quickly picked up by Forbes, People, io9, and other media sites.
Officially, there is no comment from the famed director, other than to confirm that there is still no script and the project is still in a very early stage. Based on Pratt's recent popularity — and that fact that he was reportedly Spielberg's first choice for the hunter role in Jurassic World, the newest installment in the Jurassic Park franchise from Universal coming in June — he seems a logical enough choice, however.
In addition to Jurassic World, Pratt is also scheduled to appear in the upcoming Image comic adaption Cowboy, Ninja, Viking from Universal. He's also reportedly in talks to join Denzel Washington in a remake of The Magnificent Seven from MGM.
I wasn't even aware there was a planned reboot of Indiana Jones (or a The Magnificent Seven remake, while we're on the topic.) After having seen what Pratt accomplished in The Lego Movie and Guardians though, I'm on board. I think he'd make an excellent choice — particularly if Spielberg directs.