James Bond is in the Public Domain in Canada
James Bond is in the Public Domain in Canada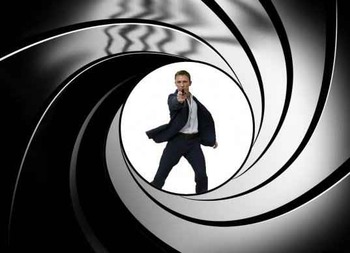 News that the character of James Bond entered the public domain in several countries around the world, including Canada, on January 1st 2015, has stirred considerable excitement among small press publishers.
As io9 reported on Thursday, for many countries who signed the international Berne Convention governing copyright, an author's works are protected until 50 years after her death. Ian Fleming died in 1964, which means his work entered the public domain this year. Fleming's original novels can now be published by anyone in Canada, and new film adaptions of those works are fair game.
Canadian publishers such as Neil Baker's April Moon Books, who recently produced the popular anthologies The Dark Rites of Cthulhu and Amok!, are exploring what this means to those interested in producing new Bond-related books and anthologies. Here's Neil:
Here is what I know so far. The name James Bond is currently not trademarked, and it wouldn't be an issue if it was. However, James Bond OO7 is trademarked, and would cause a kerfuffle. The movies are off-limits, so no fluffy white cats or Q. Movie versions of James are off-limits, as is SPECTRE and, to some extent, villains using nuclear threats. It's all a bit murky, but I'm still digging.

I'm trying to clarify the position of writers outside of Canada, bear with me on this.
Keep up with developments on the April Moon Facebook page.