Goth Chick News: Path of Needles by Alison Littlewood
Goth Chick News: Path of Needles by Alison Littlewood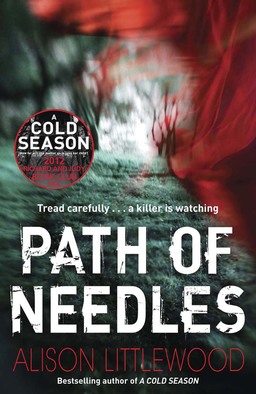 Let's go ahead and admit it – fairy tales are creepy.
I'm not talking about the rosy-cheeked Disney versions that ultimately end in royal weddings. I'm referring to the Brothers Grimm versions which were gathered from fireside tales dating back to Middle Ages, where the children sometimes get eaten and happily-ever-afters are a rare thing indeed.
Back in August, I had the pleasure of reviewing a revisiting of the Grimms' work with Fearie Tales: Stories of the Grimm and Gruesome from Quercus Publishing. In it, modern writers were invited to take up the "voice" of Jacob and Wilhelm Grimm to pen new tales mimicking their style, which were then mixed with a selection of the original works. The result was a must-have edition for fairy tale lovers and fans of the macabre in equal measure.
So where is all this leading?
Straight to Quercus's latest US publication, Path of Needles.
This is the third novel by British author Alison Littlewood, and her second since I introduced you to her with her first book, A Cold Season. All indications are that Littlewood has outgrown some of her "freshman-itis" and transformed into a definitive female voice in the horror genre.
Yay for us girls!
And where does the fairy tale stuff come in? Read on…
A murdered girl is found in the woods dressed up as Snow White, and the girl's grieving mother receives a parcel containing a glass bottle of blood stoppered with the dead girl's toe. Academic Alice Hyland is an expert on fairy tales and the natural choice for Police Constable Cate Corbin to consult in the bizarre killing. Cate's boss, Detective Superintendent Heath, isn't convinced of the connection to folklore until a second girl is found; this time dressed as Red Riding Hood and with claw marks gouged into her flesh, like a wolf had attacked her.

As she dives deeper into the case, Alice begins to suspect a supernatural force somehow guiding her to clues. A series of uncanny events seem to be pointing her in the right direction, but she's not the only one noticing; by the time a third girl is found in the local castle, Heath begins to wonder if their fairy tale expert knows too much, and Alice finds herself a suspect. But she can't stop following the clues, and her determination to solve the mystery and prove her innocence may lead her somewhere she cannot return.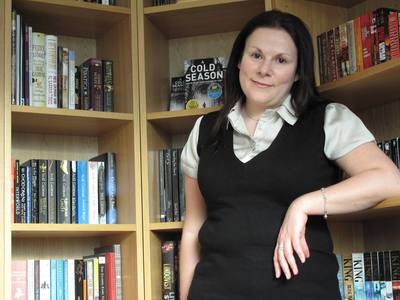 A little research uncovered the basis for the title of the book, as well as the cover design, which seemed to ignite a lot of speculation when it was first released in the UK.
"The path of needles or pins" refers to a French version of Little Red Riding Hood called The Grandmother. In this tale, the wolf encounters Red at a crossroads and asks her which way she is going; "the one of needles or the one of pins?" And like the Grimm versions, it has its… um… disturbing elements.
Path of Needles has been available in the UK for nearly a year, where it has done very well, earning Littlewood the Horror Book Reviews' 2013 Breakout Horror Author of the Year. It is available here in the US beginning November 4th.
Who says girls can't be scary? No one here on the staff of Black Gate, I can tell you…
Have a question or comment? Post it here or drop a line to sue@blackgate.com.