Goth Chick News: New (Creepy) Fiction – A Cold Season
Goth Chick News: New (Creepy) Fiction – A Cold Season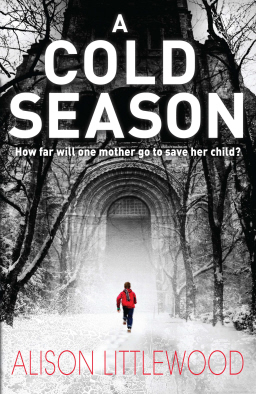 Personally, I find discovering a new voice in the horror fiction space is like Christmas in July – or in this case, Halloween in September. And the warm, gooey candy corn is all the sweeter when that scary new voice is a woman's.
So it was with particular relish that I unwrapped an early copy of A Cold Season by British newcomer Alison Littlewood. Littlewood has been a literary presence for some time, with short stories selected for The Best Horror of the Year and Mammoth Book of Best New Horror anthologies, as well as The Best British Fantasy 2013, but A Cold Season is her freshman novel and it has already received a very favorable welcome across the pond.
Littlewood tells us the story of the newly widowed Cass and her son Ben as they attempt to escape their grief by moving to the highlands of Darnshaw: a picture-perfect village from Cass' youth that is not, of course, what it seems. As the snow covers the moors, Ben grows increasingly hostile and a series of strange occurrences begin to disturb Cass. Soon, the two are completely isolated from the outside world by the weather and Cass is forced to confront Darnshaw's dark secrets, marooned in a sea of snow and with terrifying results.
I applaud Littlewood, who excels at driving home a feeling of discomfort, whether in subtle and early hints at the paranormal or in mundane things such as a lack of Internet access. Creaks and bumps in the semi-isolated apartment building Cass finds herself in are handled as masterfully as the lingering, deceitful, and unnerving sneers from the locals.
And while I do not regret the hours I spent with A Cold Season, it has some of the typical stumbles of a first novel. Cass becomes isolated almost from the start, when the snow comes and cuts off the village even before she and her son are settled. The villagers are immediately odd and Ben begins to act hostile as soon as he returns home from his first day at school.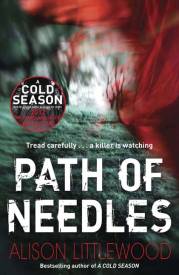 With everything so immediately dreadful, it felt a bit like the Eddy Murphy routine about horror movies – in spite of screaming indications that bad things are about to happen, people hang around anyway.
So Cass carries on in a way that made me want to give her a good shake. She convinces herself she's imagining things and that the move home to Darnshaw is a good thing for her and Ben. Cass continually disregards the signs that Littlewood makes so obvious to the reader that I was distracted by it – all the way up to Cass taking to bed with a seemingly friendly local and ignoring the fact he makes her skin crawl… for a very good reason as it turned out.
However, without vampires, werewolves, or sparkly angsty creatures of any sort and in spite of a tolerable case of freshman-itis, A Cold Season is still a creeping, chilling, lingering horror story. I for one am looking forward to seeing what Littlewood does with her next novel, Path of Needles, already available in the UK.
A Cold Season is on sale in the US starting September 24th and you can learn more at the author's web site.
As the busy season for Goth Chick News approaches, post a suggestion or idea any time or drop a note to sue@blackgate.com.