An Open Letter to Dave Truesdale
An Open Letter to Dave Truesdale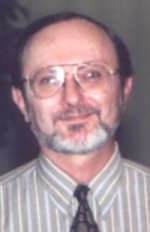 Dear Dave,
I wanted to applaud you for the exceptionally thorough review Tangent Online put together for Lightspeed #49, June 2014, the special "Women Destroy Science Fiction" issue. I was always deeply appreciative of TO's detailed reviews of Black Gate — starting with our print issues, and continuing without a hitch when we switched to publishing online — but we never enjoyed anything as elaborate as the 15,000-word round-robin review you assembled for this issue of Lightspeed.
Seriously, kudos. I'm certain it wasn't easy to coordinate. I'm also glad you recognized just how important this issue of Lightspeed is. John Joseph Adams and guest Editor Christie Yant have assembled what is clearly a landmark issue of one of the most important publications in the genre. You and I have both seen the ridiculous claim that "women have destroyed science fiction"… watching a group of 109 talented women co-opt that phrase and make it their own is uplifting and frankly empowering to both sexes. I know you agree with me on that.
But I think you really put your foot in it with your closing comments, particularly where you say "science-fiction hasn't a racist or sexist bone in its body… Not once have I personally seen a smidgeon of racism or sexism."
I have to call bullshit on you, buddy. In those 18 months you were working for me as Managing Editor of Black Gate, from early 2001 to 2002, and while we were buying fiction together, we were blatantly, nakedly sexist — and I think you know it.
Now, I know what you're thinking. How could I possibly have been sexist? You passed along numerous stories written by women to me for consideration — and in fact, you strongly championed several, urging me to publish them. Established writers like Nancy Varian Berberick, newcomers like Devon Monk, and many, many others. You've stated elsewhere that the sex of the writer doesn't concern you when buying a story, and after working closely with you, I know that to be a fact. No one is challenging your credentials in this regard.
But here's the thing: you can buy fiction from women — and even champion them — and still be sexist.
How is that possible? It's simple. We welcomed women who submitted… as long as they played by our rules. We launched a heroic fantasy magazine — heavy on the sword & sorcery, thank you very much — and crafted guidelines for what we perceived as a masculine, male-dominated sub-genre, and clapped ourselves on the back every time we bought a story from a woman who managed to jump over the bars we set.
But there wasn't a single woman writer on the table of contents of the fiction section for our very first issue, launched in November 2000.
We certainly didn't make any special effort to attract women writers (or readers, for that matter). We were sexist by gross omission. Our obsession was with pleasing our audience, whom we somehow believed to be 80-90% male. We took the stereotypes of male adventure fantasy, and codified them in our Submission Guidelines. We were deluged with submissions, and somehow took that as evidence that we were doing something right.
And it hurt us. We didn't attract women writers the way we should have — the way we needed to. We had a golden opportunity to attract and develop a new generation of Leigh Bracketts and C.L. Moores. And we blew it.
How could we attract women when the subtext of everything we did told them they weren't welcome? And because we didn't attract them, we weren't able to discover and nurture women writers the way we should have. It became a closed loop: we published a huge percentage of male writers, and that in turn told women they weren't welcome.
Of course, there were many tenacious women who overlooked all that, and sent us stories that were so awesome we had no defense, and had to buy them. Amy Sterling Casil, Devon Monk, Julia Blackshear Kosatka, Ellen Klages, ElizaBeth Gilligan, Elaine Cunningham, Tina L. Jens, many others. Brave souls, all. They have my eternal gratitude.
You know who else has my gratitude? Those men and women who started compiling and reporting statistics on the percentage of women writers in genre magazines. They included Black Gate in one of the first of those reports, scoring us at an abysmal 29%. Here's how I reacted, as I reported back in 2011 in my article Solaris Rising, Women Falling?
Someone (I honestly forget who) did the math on the first six issues of Black Gate and figured out that I'd published only 15 stories by women, out of a total of 51 – roughly 29%. Right about this time Rich Horton started reporting on the percentage of fiction by women in his yearly short fiction summations. At first I had exactly the same reaction as the old guard – this is a load of crap. I pick the very best stories sent to me; case closed. I deeply resented any implication otherwise, and considered the entire argument a waste of time.

I was, in short, a complete idiot.

All that righteous indignation was preventing me from understanding three important things:
◾it's not always about editorial taste;
◾it's only a criticism if you make it one; and
◾while I might not immediately care about those figures, many of my readers cared deeply.

Once I got past all the suspicion that I was being criticized, I realized that I was being given a golden opportunity to improve my magazine, and to understand what my readers cared about. And most importantly, to understand why my magazine wasn't attracting more female writers.
That was the wake-up call I needed to take a long, hard look at what you and I were doing when we started buying fiction for Black Gate all those years ago, and face up to the mistakes we made.
We were sexist. We didn't mean to be, we didn't do it on purpose, we had great intentions. But we were.
The comments section of that article, as I recall, got pretty heated. Some of our steadfast male readers — none with any editing experience, naturally — challenged my reasoning. I'm not going to re-hash all that, but I do want to highlight one critique that came up again and again. A reader named "Black Dynamite" posed it most succinctly, I thought:
Mr. O'Neill, you yourself said: "Sure, I was buying the best fiction I could."

THAT should be the ONE AND ONLY thing for a magazine editor to take into account.
This was the fallacy at the core of the arguments against me. Disregard all this "sexist" nonsense, O'Neill. As long as you're buying the best fiction you can, you are unimpeachable. Let the women howl.
I'm not going to re-cap the argument, but I do want to reprint my response to that particular claim. Here it is.
That seems logical on the surface. Let's try that theory out.

Suppose you start a magazine. Your expert reading skills allow you to pick out the best submissions you get. Suppose you get only 10 submissions, and you select the best five.

People tell you your magazine is crap.

"BUT!" you exclaim. "I was buying the best fiction I could. THAT should be the ONE AND ONLY thing."

Unfortunately, that's not enough. Your magazine is still crap, because you're not attracting the right talent.

So you bust your butt. You advertise your magazine online, you go door-to-door. Finally you get 1,000 submissions.

People tell you your magazine is still crap. You're not attracting fantasy writers. And they're right.

So you bust your butt again. This time you advertise in fantasy magazines, go to fantasy conventions. You get 3,000 submissions.

Your magazine is still crap. You're not attracting enough pros. To get better, you need to pay better rates, solicit up-and-coming authors personally, attract better writers.

Your magazine is getting better.

But now people are telling you your magazine doesn't have enough women writers.

"BUT!" you exclaim. "I was buying the best fiction I could. THAT should be the ONE AND ONLY thing."

But you're not.

You're only attracting those writers you make an effort to attract. And if you don't care to make an effort to attract women – and writers of color, and international writers – then you're only making a half an effort, and your magazine isn't as good as it could be.

Perhaps you simply don't care to attract women. That's your prerogative. But don't pretend you're doing everything you could, because you're not.

And have the courage to admit what you're doing, instead of shouting "I just select THE BEST POSSIBLE FICTION." Because that's not being an editor. That's just called "reading."
Here's my essential point to you, Dave: you don't have to view what Lightspeed has done in issue #49 as a personal attack on you, or on the field you love so much. You see science fiction being implicitly maligned by all these writers, shouting out cries of "sexism!" and "racism!", and you rush headlong to its defense. I get it. I do. I know what you're doing, and in some ways I'm proud of you for it.
But it's not an attack, buddy. Really, it isn't. It's a group of science fiction and fantasy writers who see something that we didn't, and they're speaking up about it. More than that, they're doing something about it in a marvelously positive way.
You didn't see the sexism in science fiction because, like me, you were part of the problem.
You're better than that, Dave. I know you are. Most of the men and women writing unflattering articles about you right now — including the talented E. Catherine Tobler, who tells the story of when you called her out of the blue to discuss a story she'd submitted to Black Gate — know you're better than that, too. They're just a little cranky with you at the moment.
[And serious kudos for calling Catherine all those years ago, dude. I'm not sure I ever called a writer who submitted an unsolicited manuscript to Black Gate. Talk about going above and beyond the call of duty! You never once complained about your telephone bill, either.]
Anyway, thanks for listening. I know we had our disagreements back in the day, especially after you left Black Gate. We didn't speak for a few months, then. It was Jay Lake who brought us back together, gentleman that he was.
I know we'll get past this disagreement, too. I just saw all the things being said in the blogosphere about my old friend Dave Truesdale, and I knew I had to speak up. I know you don't need me in this fight, but I thought I'd speak up anyway.
Good luck.