Future Treasures: Coldbrook by Tim Lebbon
Future Treasures: Coldbrook by Tim Lebbon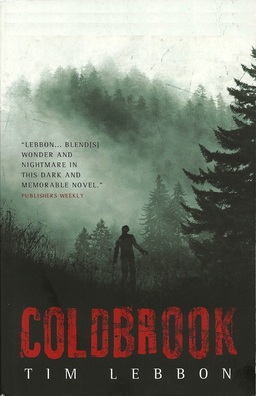 I've been very intrigued by the novels of Tim Lebbon, especially in the last few years as he's turned to more overt dark fantasies. Echo City was an ambitious post-apocalyptic fantasy set in a sprawling, ruined city, and his Noreela novels (Dusk, Fallen, The Island) are epic adventures set in a land of magic and terror.
His latest, hitting the shelves next month, is a zombie novel with echoes of Stephen King's The Mist and Valve's classic Half-Life. A secret government lab hidden in the Appalachian Mountains achieves an incredible breakthrough to another dimension… and you know what that means. Grab the flamethrower, Ethel. It's the end of the world again.
The facility lay deep in the Appalachian Mountains, a secret laboratory called Coldbrook. Its scientists had achieved the impossible: a gateway to a new world. Theirs was to be the greatest discovery in the history of mankind, but they had no idea what they were unleashing.

With their breakthrough comes disease and now it is out and ravaging the human population. The only hope is a cure and the only cure is genetic resistance: an uninfected person amongst the billions dead. In the chaos of destruction there is only one person that can save the human race. But will they find her in time?
Tim Lebbon won the Bram Stoker Award in 2001, for his short story "Reconstructing Amy," and Dusk won the British Fantasy Society's August Derleth Award for best novel of the year in 2007. He had a bestseller in 2007 for his novelization of 30 Days of Night. Coldbrook has already received a starred review from Publisher's Weekly and looks like it could be a breakout book for him.
Coldbrook will be published by Titan Books on April 8. It is 512 pages, priced at $14.95 in trade paperback and $9.99 for the digital version.