J.K. Rowling, The Solitary House, and the Public Shaming of Lynn Shepherd
J.K. Rowling, The Solitary House, and the Public Shaming of Lynn Shepherd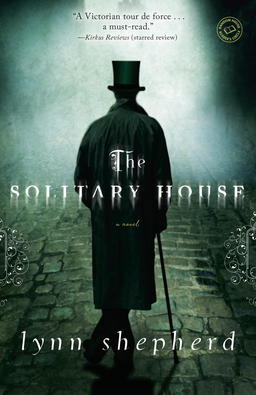 Lynn Shepherd's latest novel The Solitary House, set in the gas-lit world of London in 1850, features a pair of detectives — one of whom appears to be suffering from early stage Alzheimer's — in the employ of a powerful financier with a dark past. It sounds fascinating, actually, exactly the kind of book I'd be interested in reading.
Of course, that was before she took a swipe at the world's most popular fantasy writer in an ill-conceived and mean-spirited article last week at The Huffington Post, "If JK Rowling Cares About Writing, She Should Stop Doing It."
I didn't much mind Rowling when she was Pottering about. I've never read a word (or seen a minute) so I can't comment on whether the books were good, bad or indifferent. I did think it a shame that adults were reading them… But The Casual Vacancy changed all that… That book sucked the oxygen from the entire publishing and reading atmosphere… what can an ordinary author do, up against such a Golgomath?

And then there was the whole Cuckoo's Calling saga… The book dominated crime lists, and crime reviews in newspapers, and crime sections in bookshops, making it even more difficult than it already was for other books — just as well-written, and just as well-received — to get a look in. Rowling has no need of either the shelf space or the column inches, but other writers desperately do.
Now Rowling's legions of fans are venting their anger at Shepherd in a cascade of 1-star reviews at Amazon,com, which are quickly overwhelming legitimate reviews of the book. As of this morning, there are 59; here are just a few snippets from the more entertaining examples.
This was one of the first 1-star reviews, published February 24:
Haven't read it, but bear with me
By Samantha Davila
No, I've not read it…  I can, however, give Ms. Shepherd a taste of her own medicine. She published a confounding, maddeningly wrongheaded "Plea" to JK Rowling on the Huffington Post, advising Ms. Rowling to stop writing "Grown-up books" and go back to writing Young Adult fiction. Bear in mind that she… proudly claims in the very first paragraph to have never read a single word of Rowling's work…
She is actively bringing down the entire institution of writing with her asininity… She only had to read a bit of ONE JK Rowling book to have at least SOME kind of legitimacy, but I guess that would've been too much trouble.
Here's a sample of the ones posted just yesterday.
Portrait of the author as an embittered hack
By Ron Keller
Apparently, Ms. Shepherd doesn't feel the need to read anything by authors whose work she deems unnecessary, so I hope she will indulge me if I do the same. In light of her recent HuffPo commentary, in which I hear she reveals herself to be a bitter, spiteful, no-talent hack, I would advise her to please free up some of amazon's pixels and cease writing post haste…

Never read a single word
By S. Alex Martin
Didn't read this book, but obviously I don't have to in order to judge it. This author is jealous of more successful people. If you want success, how about you write better books appeal to people?… Now get over yourself and go write more stuff that I won't read.

Didn't read this… but DID read the HufPo piece…
By Rog O
I have a 6 year old daughter. If I am fated to do ONE thing for her, may it be to ensure she doesn't fool herself into thinking this world or anything in it OWES her an iota of success… If I get a chance to do TWO things for my daughter, may the second thing be to teach her not to waste time on envy….
Shame on you Ms. Shepherd and shame on whichever adult gave young Lynn the loser attitude you exhibit.

I don't need…
By Daniela
to read a book to review it…
This woman should have refrained from writing this book in order to give other books a chance to be read.

Nope
By Christine Foley
Terrible story. There are stories so much better for adults to read, that will stimulate their mind.
Haven't read the book, though.
Read the complete set at the Amazon listing.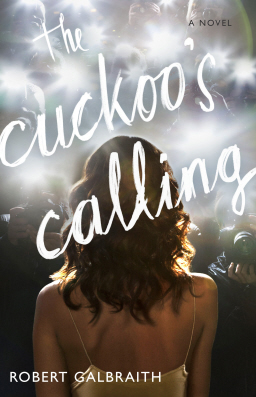 Ironically, the flurry of attention and reviews has greatly increased the book's profile on Amazon, proving the adage there's no such thing as negative publicity.
Much of the outrage seems to stem from readers' discovery that Shepherd isn't simply a columnist with an axe to grind, but a crime writer trying to sell her own novels. Cranky reviewers we're used to (yes, even ones that don't bother to read). But if you're going to throw mud at a popular writer, it helps not to look like a bitterly jealous rival while you're doing it.
Still, I think Shepherd has well and truly learned her lesson at this point. There haven't been any additional 1-star reviews posted in some time; perhaps Amazon has stepped in to stop them or perhaps the fan rage has simply spent. (You're right — I laughed out loud when I wrote that. If there's a true source of perpetual energy in the universe, it's fan rage.)
But public shaming like this truthfully isn't very effective. Yes, part of me enjoyed seeing Lynn Shepherd get her comeuppance in public, and where it matters most. But this isn't instructive. It's bullying.
The heart of this vindictive impulse is to teach the victim a lesson. But mostly, what public shaming like this does is teach about the mindless destructiveness of the mob. True instruction comes from dialog. And there's no dialog here — just lashing out at a writer who made a mistake and is now paying a very steep price for it.
As for me, true instruction seems to come from reading. I think maybe I'll read The Solitary House. Cause, I dunno, it looked pretty good.
But first, I'm going to read J.K. Rowling's Cuckoo's Calling. Because when all of this dust settles, I trust that woman to tell me a helluva story. And she earned that trust the hard way.