Voices in Fantasy Literature, Part II
Voices in Fantasy Literature, Part II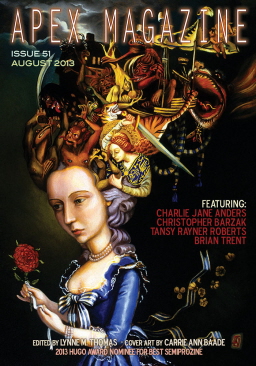 I sometimes give writing workshops in the Ottawa area and mentor local writers. One piece of advice that I feel comes off as a broken record is that there is *so much* good short fiction out there, for readers to taste and for writers to learn from.
Not everyone is into short fiction. My formative reading experiences were novels and comic books, two media that lend themselves to very long arcs with exploratory digressions. Only after largely failing at two novels (consuming ten years of writing time), did I finally take the old science fiction advice: work my writing career up to novels through short fiction.
Although I didn't appreciate it then, short stories really are their own medium, with conventions and beat structures that take a lot of time to internalize. I forced myself to read a lot of short fiction, from Year's Best collections to Hemingway and other Nobel winners. I didn't enjoy the form for about two years, until I stumbled upon an editorial taste that worked for me, and that happened to be Escapepod, and then Podcastle.
Consistently listening to several stories a week gave me such a broad view of the kinds of writing out there and what I liked and how the different forms connected to each other and what rules each played in, or broke, as the case may be. So, I'm a late convert to short fiction and I feel the missionary need at times to show people just how much range and quality is out there. I picked three stories I wanted to recommend to the world.
In "Sister Twelve: Confessions of a Party Monster," by Christopher Barzak, Apex Magazine, 6 Aug 2013, Barzak tells a fairy tale of teenager-hood, and parental control, of youthful exploration and the struggle to create an adult identity. He visits the old saw of the princesses (in this case twelve) under some kind of spell, and the king, who offers one of his daughters in marriage to the man who can find out what the spell is and break it.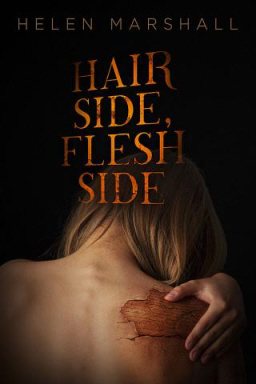 It turns out that the twelve princesses have found a secret passage under a bed that leads to a world of endless discoteques, bars, clubs, drugs, alcohol, dancing, and sex. This world stands in stark contrasts to the arranged marriages the princesses face to noble suitors twice their age.
The modernist, teenage freedom perspective allows Barzak to look at the first classic arc of the princesses through a lens of feminism and agency and invites us to compare where we draw lines in society and in our families. I thought the use of evolving language as the princesses discarded their innocence was clever and that the ending was bittersweet. Barzak nails this modern fairy tale.
And whereas Barzak chose to work with the fairy tale, Helen Marshall, a Canadian author living in the UK, chose to explore myth in her dark fantasy "The Hanging Game" at Tor.com. Marshall is widely acclaimed for her weird and often surprising approach to her stories. She's accessibly literary and totally original compared to others in the field, and if you like "The Hanging Game" (which I found a bit tame compared to some of her other stories), you may want to check out her BSFA-Award winning Hair Side, Flesh Side collection.
In "The Hanging Game," Marshall takes us to a back-woods, dead-end logging town on its last legs, and the ambiguous sacrifice magic and accounting that has to be done to keep the town going. The otherworld, very creepy, but good at accounting, notes the debts racked up by the town and its citizens.
At center stage, though, are the teenagers, who have their own rites of passage and pretend-to-be-adult moments, wherein they take part in the secret hanging game, where they take turns noosing each other up and wacking each other with stick à la Norse myth.
I don't want to give away much more, in part because Marshall's writing is very much the savoring of the journey, rather than the race to a plot-driven end. This doesn't take away anything from what she does. On the contrary, her strength is in the page-turning creepy darkness that grips the reader.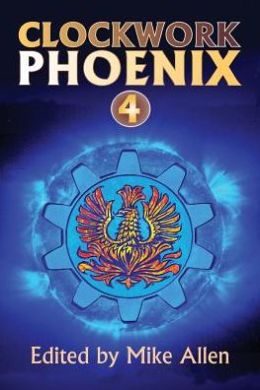 Lastly, "Selected Program Notes from the Retrospective Exhibition of Theresa Rosenberg Latimer," by Kenneth Schneyer, from Mike Allen's Clockwork Phoenix 4, is a wholesale stylistic departure from "Sister Twelve" or "The Hanging Game." Schneyer tells the arc of Theresa Rosenberg Latimer, a lesbian painter, through the unreliable and deceptive narrator of the museum program book where Latimer's exhibition takes place.
Like Marshall's piece, this is a work of deft touches, subtle word choices, and careful choice of imagery. In fact, I would go so far as to say that this is a story told entirely in the reader's head by the symbols in the paintings described, and what they say about the painter. I really enjoy reading alternative literary styles and this is a very different taste of fantasy literature.
Needless to say, for my posts on Voices in Fantasy Literature, I'm picking from among stories that are all available online, so I encourage you to click and see what you like out there. I'm just one reader, hoping to share what I enjoy.
Read Voices in Fantasy Literature, Part I here.
---
Learn more about Derek Künsken at his website, www.derekkunsken.com, or follow him on Twitter at @derekkunsken.