Sony Shuts Down Vanguard: Saga of Heroes and Three Other MMOs
Sony Shuts Down Vanguard: Saga of Heroes and Three Other MMOs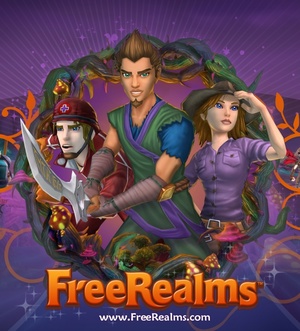 Sony Online Entertainment announced on Friday that it is cleaning house by shutting down four underperforming online games: the long-running Vanguard: Saga of Heroes, the free-to-play Free Realms, the Star Wars game Clone Wars Adventures, and the dungeon crawler Wizardry Online.
Vanguard is the most well-known of the lot. Despite high expectations — it was created by key developers of the popular EverQuest — it had a disastrous launch in January 2007, winning Gamespy's "Biggest Disappointment" award (and winning "Least Fun", "Most Desolate," and "Lamest Launch" in the 2007 MMOWTF Awards). The launch destroyed developer Sigil Games, who reportedly gathered all 150 employees in the parking lot on May 14, 2007, where Director Andy Platter told them, "You're all fired." Vanguard was acquired that month by SOE, who have nurtured it for the past seven years. It will shut down on July 31.
The family-friendly Free Realms, developed in-house by SOE and released on April 29, 2009, was generally well reviewed, but never really found an audience. It will shut down permanently on March 31, 2014. The free-to-play Star Wars: Clone Wars Adventures launched on September 15, 2010, but has recently been hemorrhaging players; it will shut down on March 31 as well.
I wasn't even aware there was a Wizardry Online until I read heard Sony was shutting it down. Based on SirTech's RPG classic, the free-to-play title was developed in Japan by Gamepot and released in the US and the EU less than a year ago, on January 30, 2013. Like the original game, death was permanent — highly unusual these days — and players weren't thrilled by the old-school graphics, and it never really caught on outside Japan. It will shut down on July 31. Of all the games on the list, I'm most intrigued by this one (see the YouTube First Look produced by MMOHuts last year to see why) and may try it out before it's gone.
Sony says it is shutting down these games "to refocus resources in other areas," including PlanetSide 2, Magic: The Gathering – Tactics and DC Universe Online.