The End of Electric Velocipede
The End of Electric Velocipede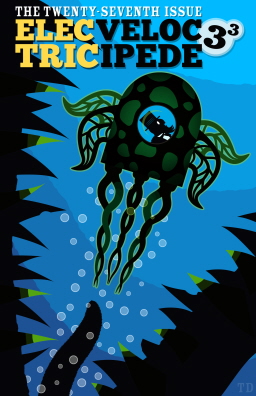 We are very sad to report that Electric Velocipede, one of the finest small press magazines in the genre, has published its final issue. Editor and publisher John Klima addresses the reasons for his decision in his editorial, A Remembrance of the Future:
This was not an easy decision.. Finishing this final issue is my way of closing things out mostly on my terms.

There is outstanding money owed me that just isn't coming. That means money meant for Electric Velocipede's future needs to be used on the present; we're unable to make new issues when we still have to pay for old issues. There are limited options for electronic subscriptions; and the largest and most popular, Amazon, stopped taking new magazines right around the time I ran an Electric Velocipede Kickstarter based around the plan of having Amazon subscriptions for future revenue.

I have outstanding debt from running Electric Velocipede — and since the magazine can't even support itself, it doesn't make sense to keep it going and continue to spend money without earning any.
Electric Velocipede was one of the most acclaimed independent genre magazines on the market. It was nominated for the World Fantasy Award four times, and won the 2009 Hugo Award for Best Fanzine. We reported on the successful Kickstarter, which raised over $7,500 to fund the magazine, in happier times last September.
Electric Velocipede 27, the final issue, contains short fiction from Daniel Ausema, Helena Bell, Geoffrey W. Cole, and many others. The cover is by Thom Davidsohn. Copies are available for your Nook or your Kindle for just $1.99.See complete details here.
We last reported on Electric Velocipede with issue 25.