Nine Long-Lost Doctor Who Episodes Found in Nigeria
Nine Long-Lost Doctor Who Episodes Found in Nigeria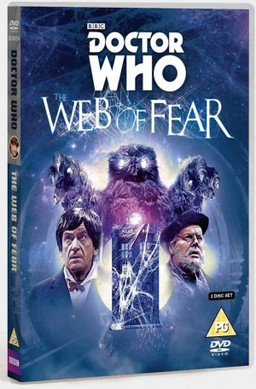 Thanks to the BBC's notorious policy of erasing and re-using video tape, there are still 106 missing classic Doctor Who episodes — and the only reason that number isn't a lot larger is due to the tireless efforts of fans who have, over decades, tracked down individual episodes in the hands of private collectors or sitting on dusty shelves in overseas television stations.
If you're a Doctor Who fan, you're aware of the rumors that have been flying around for months about a new trove of lost episodes found in Ecuador, or Africa, or some such place. If you're a true fan, you're probably aware that rumors like this tend to pop up from time to time and most of them aren't true.
Well, it appears there was more than a grain of truth to this one. On Thursday, the BBC released nine previously lost episodes found in a television station in the Nigerian city of Jos — reducing the number of lost episodes to 97.
The BBC says it believes this is "the largest haul of missing episodes recovered in the last three decades." It includes the complete six-part serial The Enemy of the World from 1967-68 (only episode 3 had previously been found), and most of the six-part The Web of Fear from 1968 (episode 3 is still missing, and episode 1 was already in archive). Both black-and-white serials star Patrick Troughton, the second Doctor.
The BBC has announced that newly-remastered versions of both serials will be released on DVD, with The Enemy of the World coming on November 25, 2013, followed by The Web of Fear on February 24, 2014. See the provisional artwork and details for both here. Both have also been released online as iTunes exclusives for $9.99 each — see the trailers at EnGadget.