(Not) Recommending SF&F Classics to the Young Person or Novice
(Not) Recommending SF&F Classics to the Young Person or Novice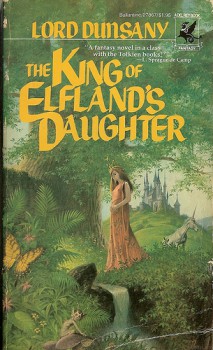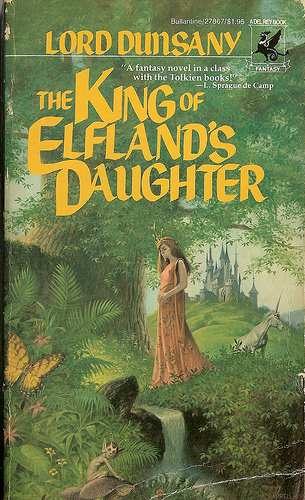 We've all done it: "Oh you want to read some Fantasy or SF? Here, how about some Lord Dunsany or E.E. Doc Smith?"
And the books vanish for months, then get returned by the shamefaced borrower: "Couldn't really get into them. Sorry."
I'm probably typical. My much-loved genre classics are the equivalent of a warm bath, not a subject for literary criticism.
Until recently, that is.
My son – "Kurtzhau" – is 9, at the tail end of Middle Grade. He loves some of the rip-roaring YA novels that are knocking around – Percy Jackson and Time Riders, for example (the Pulp tradition is un-self-consciously alive and well in YA). However, he craves proper stories with swords and/or soldiers and lasers in them. Powered armor is also good.
And that's a problem. Nobody seems to be writing the mainstream subgenres for YA.
Helpful mates recommend all sorts of adult novels, but often forget that the dénouement – say – takes place in a brothel staffed by surgically modified aliens and that the antagonists are incestuous twins.
That leaves the classics; either mid-20th century YA such as Andre Norton or earlier "Pulp" yarns which were constrained by pre-WWII decency codes; the stuff I grew up on, the stuff that still crams my shelves…
The stuff of which Kurtzhau inevitably bounces. Here's why.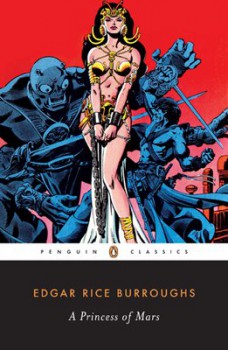 Quaint Lead-in: Writers of yesteryear use gentle lead-ins to introduce the speculative aspects of their fiction. John Carter spends the first part of Princess of Mars explaining himself to the reader and being chased by Native Americans. Have Space Suit Will Travel introduces us to Future small town American schooling. (Some children's books – Crom help me! — still do this. One bedtime story forced us to endure something like 200 pages of family drama… before we met the sentient dinosaurs.)
Thanks to TV and video games, the modern reader is already genre-savvy. If the dragon or assault shuttle don't explode into action on page 1, they get itchy and – funnily enough — turn on the TV or PC.
Quaint Future or Fantasy: The future is not what it used to be; there won't be computer tapes, nor simpering secretaries waiting to take dictation, and some things that would seem wonderful in 1930 are either already a fact of life -"I have a computer more powerful than that in my pocket!" – or just expected – "Yes I get it, it's a laser pistol, now can we get back to the story?" Novice readers are more confused than bored by retro futures.
Classic Fantasy is more robust because it takes place in something like the past. Even so, it can often project a kind of proto-Gorean "come here wench" or "great white hunter vibe" that is jarring or offensive to modern readers.
Quaint Delivery: Face it, some of the greats rather learned on the job.
"Hello professor. How did that epic battle go?"
"As you know Bob, the writer decided to handle it in flashback using us as talking heads… the aliens, of course, remain indescribable horrors."
Experienced readers wallow in the freshness of a different era, or the audacity of the underlying vision. New readers simply stop reading.
* * *
So, Kurtzhau is not going to devour my dog-eared 1970s paperbacks, not at 9, nor 19 and probably not at 29.
Looked at dispassionately, it turns out that a good proportion of our beloved genre classics are "of their time." That's fine for those of us who enjoy them for just that reason, or who can get past the stale crust to the still delicious filling. However, for most readers of any age, "of their time" just means "dated."
So, next time somebody says, "Introduce me to your genre," skip the collectables and give them some Rothfus or Bujold.
---
M Harold Page (www.mharoldpage.com) is a Scottish-based writer and swordsman. His debut novel The Sword is Mightier came out last month.