New Treasures: Reviver by Seth Patrick
New Treasures: Reviver by Seth Patrick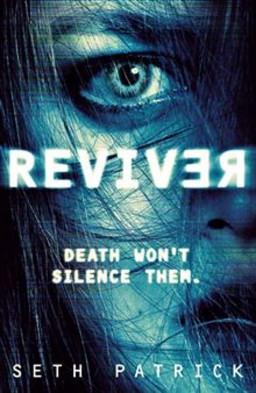 I really haven't been very good to fans of supernatural thrillers in my New Treasures columns recently. Honestly, I don't hate you guys, there's just been a lot of top-flight fantasy to gawk at lately.
But look, here I am with a peace offering: a peek at a great-looking debut horror/thriller novel just optioned by the producers of The Dark Knight Returns.
Jonah Miller is a Reviver, able to temporarily revive the dead so they can say goodbye to their loved ones—or tell the police who killed them.

Jonah works in a department of forensics created specifically for Revivers, and he's the best in the business. For every high-profile corpse pushing daisies, it's Jonah's job to find justice for them. But while reviving the victim of a brutal murder, he encounters a terrifying presence. Something is on the other side watching. Waiting. His superiors tell him it's only in his mind, a product of stress. Jonah isn't so certain.

Then Daniel Harker, the first journalist to bring revival to public attention, is murdered. Jonah finds himself getting dragged into the hunt for answers. Working with Harker's daughter Annabel, he becomes determined to find those responsible and bring them to justice. Soon they uncover long-hidden truths that call into doubt everything Jonah stands for, and reveal a sinister force that threatens us all.
Am I keeping you hip, or what?
The first novel in a projected trilogy, Reviver looks like the real thing. And if it's made into a movie, now you can spoil the ending for all your friends in the popcorn line.
Reviver goes on sale next Tuesday, June 18th. It is published by Thomas Dunne Books. It is 416 pages, priced at $25.99 in hardcover, and $11.99 for the digital edition.
See all of our recent New Treasures articles here.