Smaller is Better
Smaller is Better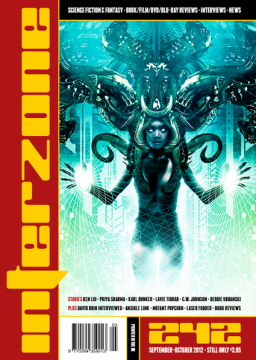 Arriving in the mail the other day was not one, but two small parcels from TTA Press, mini versions of Black Static and Interzone, now both in a more compact, dare I say it, iPad-ish, format, with spine and laminated color cover. Sort of like a book (or, if you prefer, the aforementioned  iPad).
Kinda cool. The rationale seems to be a way to pack more content at what I assume is a more inexpensive way to print it (which may also be why both issues will now come out at the same time, six times yearly,  instead of alternate months.) Even if it isn't completely a cost issue, the new versions are quite handsome and, even better, more handy.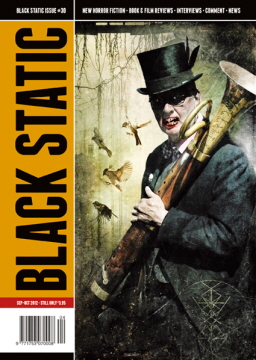 A definite updagrade. Kudos to Andy Cox and crew for trying to preserve the magazine in print format.
Hey, maybe it's like vinyl records in a digital age: it may be a minority format, but there are people who still want to buy it (I'm one of those in both camps).
The September–October issue of Interzone has new stories by Ken Liu, Debbie Urbanski, Lavie Tidhar, Priya Sharma, CW Johnson, and Karl Bunker. Black Static has stories from James Cooper, Ray Cluley, Daniel Mills, Susan Kim, Carole Johnstone, and David Kotok.
Click either cover to see a full-size version.
You can subscribe to one or both here.