June Page XX Available — get the latest Pelgrane Press News
June Page XX Available — get the latest Pelgrane Press News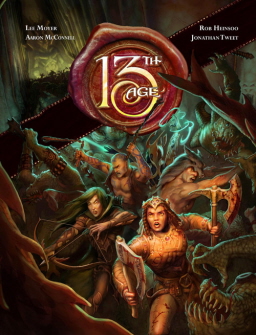 Simon Rogers, publisher of Pelgrane Press, tells us a bumper-sized issue of their newsletter Page XX is now available.
I've been a huge fan of Pelgrane Press since they published the superb The Dying Earth role playing game nearly a decade ago, and began supporting it with one of the best small press gaming magazines ever published, The Excellent Prismatic Spray, which included articles by Gary Gygax, Robin D. Laws, Phil Masters, Steven Long, and many others.
More recently Pelgrane Press has produced Trail of Cthulhu, Mutant City Blues, Night's Black Agents, and the highly acclaimed science fiction RPG Ashen Stars.
This latest issue of Page XX is packed with updates on three major new releases and lots of news, including the latest on their new fantasy RPG 13th Age by D&D designers Jonathan Tweet and Rob Heinsoo:
And lots more! Check out the latest issue of Page XX here.