Real vs. the Unreal, Worlds Other Than Our Own, and the Starting Line of Fantasy
Real vs. the Unreal, Worlds Other Than Our Own, and the Starting Line of Fantasy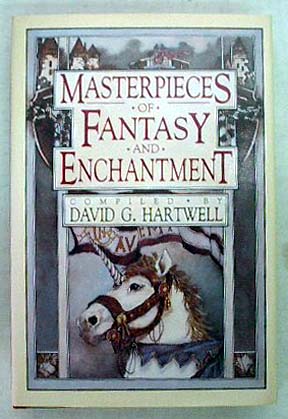 Whenever discussions of fantasy fiction arise, the question of "which came first?" inevitably follows. Newbies mistakenly think that J.R.R. Tolkien started the genre, overlooking authors like William Morris and E.R. Eddison who had already begun a rich tradition of secondary world fantasy. The same arguments swirl over the many sub-genres of fantasy, too. For example, most believe that Robert E. Howard is the proper father of swords and sorcery, beginning with his 1929 short story "The Shadow Kingdom." But others have pled the case for Lord Dunsany's "The Fortress Unvanquishable, Save for Sacnoth" (1908), and so on.
Once begun, these arguments inevitably reach further and further back in time. George MacDonald's Phantastes (1858) was published before Morris's The Well at the World's End (1896), didn't you know? Oh yeah, what about Malory's LeMorte D'Arthur (1485)? I've got that beat: The Odyssey (8th Century BC). I see your Odyssey and raise you The Epic of Gilgamesh (1300 BC, or thereabouts). And so on. Until it seems that fantasy has always been with us.
But perhaps that isn't the case. In an introduction to the 1988 anthology Masterpieces of Fantasy and Enchantment, editor David Hartwell draws one of the most neatly defined starting lines for fantasy I've encountered. Hartwell describes fantasy as a story written deliberately as unreal, and one which does not take place in the real world.
From the introduction:
Tales of wonder and the fantastic are as old as recorded human imaginative thought, from the epic of Gilgamesh to the Odyssey and the fantastic myths of all cultures. What we recognize today as the fantasy story, however, has a much shorter history. Before the eighteenth century, a significant portion of the reading audience considered what we now read as fantastic literature to be in some way true: the tales of gods and goddesses, witches, voyages to strange lands, knights battling monsters, were all presented as taking place in the real world, or in historical or distant parts of that real world. Cervantes wrote Don Quixote in part as a satire upon those who read the romances of chivalry as literally as the miracles of the Bible. One can be sure that not all readers did this, but it was a commonplace-enough attitude among readers of his day for Cervantes to create a classic of world literature attacking it. Many people did not take the tales of Arthur as historical, but still, many others did. We do not read the same stories that way now. We read them as charming fantasies, often embodying wisdom.
In other words, most readers of these ancient myths and tales of old King Arthur thought they had some basis in fact, or were entirely factual. But in the early 19th century that all changed, as authors began to write deliberately unreal secondary world fantasies (largely for children, but later for adults too) for audiences that were in on the game of make believe. I kind of like this delineation of real vs. deliberately unreal. In addition, Hartwell pinpoints Sara Coleridge's Phantasmion ("the earliest fantasy novel in English") as the book that got the ball rolling, which, incidentally, is the same book that Black Gate's own Matthew David Surridge also identifies as the first heroic fantasy (methinks they're on to something here). Phantasmion was published in 1837.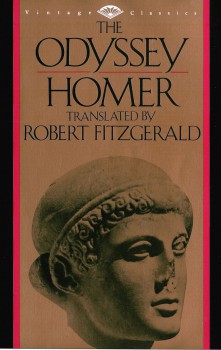 Hartwell's assertion does raise the interesting question of whether Homer (and/or the other purported author(s) of the Odyssey) actually thought that what he was writing was real, and that you could actually sail to the Island of the Cyclopes, or whether at some level these ancient authors knew they were involved in some degree of myth-making. Still, the real world vs. unreal worlds of wonder and enchantment seems as sensible place as any to draw the line between "realistic" fiction and fantasy, and the true start of the genre.
By the way, Masterpieces of Fantasy and Enchantment is worth picking up if you can find a copy (I scored mine recently in a used book store). The TOC includes Fritz Leiber, Ray Bradbury, Gene Wolfe, Theodore Sturgeon, L. Frank Baum, Philip K. Dick, William Morris, Michael Moorcock, Ursula LeGuin, L. Sprague de Camp, Fletcher Pratt, A. Merritt, Lord Dunsany, and Poul Anderson, among others. Unreal.