Sale at Rogue Blades Entertainment
Sale at Rogue Blades Entertainment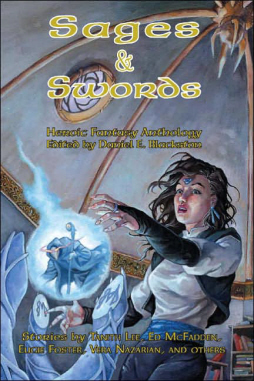 Rogue Blades Entertainment, publisher of top-notch heroic fantasy, is having a one-of-a-kind online sale.
Here's RBE publisher-mastermind Jason Waltz  to 'splain the details:
RBE has to clear the shelves! Rogue Blades presents its first 2-for-$15 sale. Purchase any 2 of these RBE titles for $15.00 plus shipping!

Rage of the Behemoth, limited editions
Mythic Memories
Demons: A Clash of Steel
Sages & Swords
Simple! Now's your chance to catch up on some of the best in new short fantasy, including fiction by Tanith Lee, Howard Andrew Jones, Joseph A. McCullough V, Sean T.M. Stiennon, Bill Ward, Elaine Isaak, C.L. Werner, and many others, and all at a great price.
Rage of the Behemoth is one of the best fantasy anthologies I've read in the past few years. Contributors include Andrew Offutt & Richard K. Lyon, Lois Tilton, Mary Rosenblum, Sean T. M. Stiennon, Brian Ruckley, Bruce Durham, Jason Thummel, and many more. Read more about it, including Theo's great review,  here.
Demons is an anthology "devoted to the devilish fiends who seek to wreak havoc among mankind upon the mortal plane."  Contributors include Bill Ward, Brian Dolton, Steve Goble, Elaine Isaak, C.L. Werner, Laura J. Underwood, and many others. You can read more in our news article here.
At $15 for two titles, these books won't last long.  Check out this terrific sale today.