Existence of Unpublished Stieg Larsson Novel is Confirmed
Existence of Unpublished Stieg Larsson Novel is Confirmed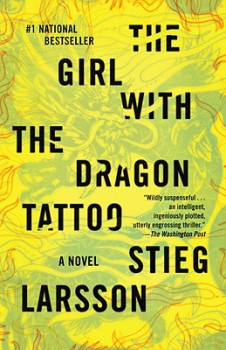 CBS and The New York Times are reporting that the long-rumored fourth novel in Stieg Larsson's Millennium series does, in fact, exist.
Whether it will ever be published in another matter. The complete text has yet to surface, and the only person reportedly in possession of a copy is his longtime companion Eva Gabrielsson, who is believed to have a laptop containing the manuscript. However Gabrielsson does not control the rights to the book, which are held by Larsson's family. CBS is reporting the Larssons have, to date, forbidden publication.
The Millennium trilogy began with The Girl With the Dragon Tattoo and continued in The Girl Who Played with Fire and The Girl Who Kicked the Hornet's Nest.  Larsson reportedly planned to write 10 volumes.
Larsson, who died of a heart attack at the age of 50, did not live to see the books published.  They have become an international phenomenon, with roughly 30 million copies sold. All were published originally in Sweden and then translated into English.
Among the disclosures today was the fact that the manuscript is believed to be the fifth book in the 10-volume series, rather than the fourth, "because he thought that was more fun to write."
I bought these books for my mother on her birthday, only to discover she'd already read them.  That pretty much makes me the last person in North America not to have read them.  On the bright side, at least now I have copies.