Art Evolution 3: Jeff Dee
Art Evolution 3: Jeff Dee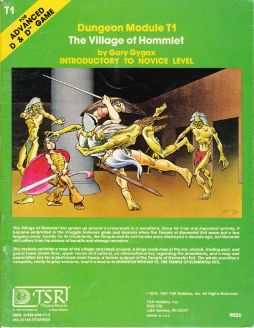 In the first installment of this series, I explained my plan to collect ten of the greatest fantasy role-playing artists for a shared project to illustrate a single character in their best known style. For that one I chose Earthdawn and Shadowrun artist Jeff Laubenstein.
And now the Art Evolution blog series continues into Week 3, after last week's contribution from Exalted artist Eric Vedder.
OK, so two down and I had an 'Exalted Lyssa'. As pleasing as that was, I still needed more ammunition before I started blind solicitations.
In another stroke of 'luck' I was already a horrible failure as a writer. As such, I'd spent time marketing a wretched book I'd written in 2006 that I'd worked with Jeff Dee on some illustrations for.
To me, Dee was a must for the article, all of his work at TSR a kind of Holy Grail of RP art.
My imagination still wonders if the zombie on the cover of T1: The Village of Hommlet has grappled or bit the unfortunate warrior pictured there.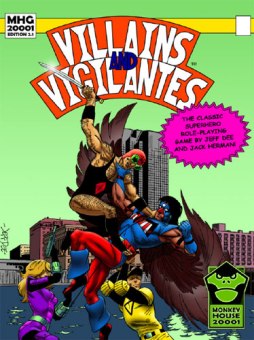 Dee produced a plethora of classic modules before leaving TSR to pursue other interests with the super hero game Villains and Vigilantes, and I considered myself very lucky to have worked with him.
The concept of working him again was exciting but I knew Dee was booked solid with new projects.
Still, like Vedder, my failed dreams of being a novelist paid off again. You see, I commissioned Dee to do a Lyssa piece for a book I'd done earlier in the decade.
Serendipitously it was a shot of her during her formative days as she transitioned from warrior to wizard. I'd requested Dee use his seventies module style, including clothing, and his work was already hanging proudly in my study.
This was the catalyst, the moment of inception, and Dee was the lynch-pin in telling the story of the characters creation. Evolution wise, we were watching her grow just as the art grew from the black and white cover of Gygax's Chainmail to the first color covers of the TSR series modules.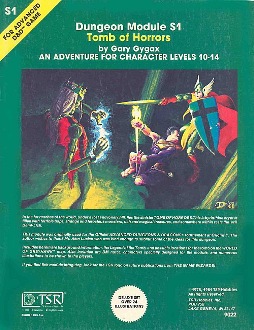 This project was evolving as well, Lyssa's tale being told as I'd hoped, her course as a wizard transforming her from a simple spell-caster to an immortal, a world traveler, and as I looked on her beginning I couldn't wait to see her future…
---
Lyssa, by Jeff Dee
Click image for larger version.
Dee was master of the late seventies spandex era comic homage. His creative genius lay in his ability to combine contemporary bell-bottoms and dark-age chainmail.
Dee's heroes and heroines boasted almost stretched physiques, lithe muscles, and were clothed with outfits tight enough to be considered second skin. His pencils and inks graced thirteen different modules from 78 to 81, the culmination of which was the AD&D Deities and Demigods Core Book. This text knocked the socks off of dozens of mythos gods from the Norse pantheon to Melnibonean heroes.
Jeff Dee was a cornerstone inside any module in that time, but to truly appreciate his contribution to the industry we must study his color works on the covers of S1: Tomb of Horrors, S2: White Plume Mountain, and a personal favorite X1: The Isle of Dread.
Although he graced the cover of several more modules, these three absolutely key in on what Dee was about; stunning acrylic paints, lean figures in action, and monsters that make you want to join in the adventure.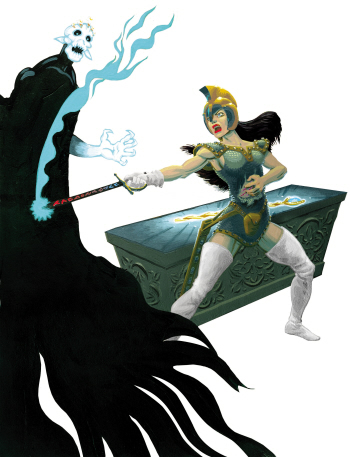 To many fans of the genre, Dee represents the very best of what RP art should be, the comical genius of Gygax exposed in visual form.
There's also an effeminate beauty to Dee's work, the ability to lend androgyny to his gods and silky lines to his weapons and armor. He wraps his characters in ensembles of form-fitting couture and they explode onto the page.
Yet with all that, there is another ground-breaking link created in Dee's work, the similarity of his art to that of Toei Animation Studios and their American debut of Star Blazers in 1979, soon followed by Voltron in 1981. This amalgam between Japanese animated art and Dee might be considered the chicken and the egg.
Both deliver a superhero style in the vein of Marvel and DC comics of the seventies that are upgraded and personalized with regal fluidity and striking color. The influence begs a page from such talents as John Romita Sr, Joe Kubert, and the physical beauty and form of Conan's Barry Windsor-Smith.
As a true career badge of honor, Dee was the youngest artist in TSR history when he began his work at age eighteen, and that speaks volumes about his vision and his talent. Dee was both prolific and trendsetting in his four years at TSR before moving to other interests, and yet the wonder of his creations still resonate thirty years after his departure.
To view Art Evolution 4 click here
Current Status: Jeff is a busy man these days working on a new computer game publishing company nemesisgames.net, and the first game is a mini-MMO about Japanese-style giant monsters called Gargantua at gargantuagame.com.