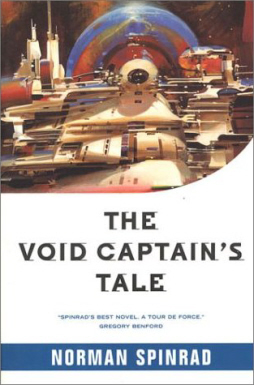 Science Fiction author Norman Spinrad, author of Bug Jack Barron, The Void Captain's Tale, and the classic Star Trek episode that introduced the world to cigar-shaped starships of death, "The Doomsday Machine," talks about the cruel math of "order to net:" 
Here's how it works. Barnes and Noble and Borders, the major bookstore chains, control the lion's share of retail book sales… Let's say that some chain has ordered 10,000 copies of a novel, sold 8000 copies, and returned 2000, a really excellent sell-through of 80%. So they order to net on the author's next novel, meaning 8000 copies. And let's even say they still have an 80% sell-through of 6400 books, so they order 6400 copies of the next book, and sell 5120…. You see where this mathematical regression is going, don't you? Sooner or later right down the willy-hole to an unpublishablity that has nothing at all to do with the literary quality of a writer's work, or the loyalty of a reasonable body of would-be readers, or even the passionate support of an editor below the very top of the corporate pyramid. Voila, the Death Spiral. And I too am in it.
Read the complete article at his blog, Norman Spinrad At Large.