Rich Horton's Virtual Best of the Year: 2006
Rich Horton's Virtual Best of the Year: 2006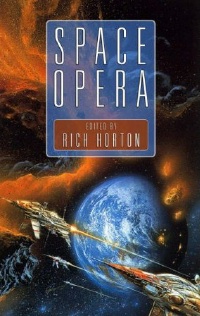 Black Gate Contributing Editor Rich Horton presents his annual look back at the finest genre short fiction of last year, selected from a reading list of nearly 2000 stories appearing in well over a hundred magazines, e-zines and anthologies — from Aeon to Zoetrope.
Join one of the most accomplished reviewers in the field for a fond look back at 2006, and a preview of the contents of three major upcoming anthologies containing the very best it had to offer: Science Fiction: The Best of the Year 2007, Fantasy: The Best of the Year 2007, and the new Space Opera, showcasing the finest in modern space adventure.
Rich also unveils his choices for the Best Online SF/F of 2007, and finally his picks for Hugo nominations for short story, novelette, and novella.