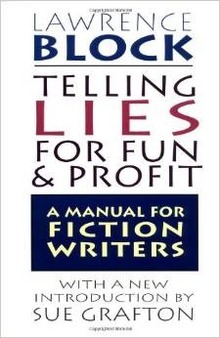 I've been known, via Twitter and Facebook, to let people know how my writing is going. So I'm apt to say things like "chapter 16 is going feral on me, I need a net." This prompts some of my writer friends to say "been there, done that" and others to say "you write in chapters?"
This isn't to say that they themselves don't write in chapters, per se. What I think this particular friend actually meant is that she just writes, and lets the chapters appear where they may. After all, we know that, with very few exceptions, all novels end up being divided into chapters. Exactly when and how that division occurs is part of each individual's methodology. Or perhaps the sensibilities of their editor.
And all advice on writing tells you the same thing: there's no right or wrong way, there's only the way that works for you.
I tend to work and think in chapters of about 25 to 30 pages, or somewhere between 5000 and 6000 words. Why? Because when I was starting to write my dissertation (don't ask, you don't want to know) the Chair of the Department gave me this advice: "Make your chapters about 25 pages long, Violette. No one wants to read longer ones."
---