Asmodee Acquires Fantasy Flight Games
Asmodee Acquires Fantasy Flight Games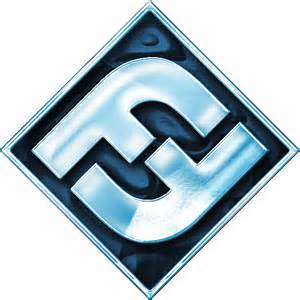 From time to time, we've talked about Fantasy Flight Games, a company at the very forefront of the resurgence of fantasy board games in the United States. Their catalog includes some of the most popular and acclaimed genre board games and RPGs of the last decade, including Deathwatch, Descent: Journeys in the Dark, Dust Tactics, Merchant of Venus, Middle-Earth Quest, Relic, Runebound, StarCraft, Talisman, Tide of Iron, Twilight Imperium, A Game of Thrones, Age of Conan, Arkham Horror, BattleLore, Battlestar Galactica, Star Wars X-Wing Miniatures, and many, many others.
France-based board game publisher Asmodee may not be as familiar to many of you, but we've mentioned them a few times — most recently with our coverage of their fantasy exploration game Cyclades and the massive space epic Eclipse.
On Monday, Asmodee announced that it had acquired Fantasy Flight Games. Leaders of both companies are trumpeting the strategic benefits of a merger, as it will give Asmodee access to Fantasy Flight's North American operations and marketing infrastructure, and in return Flight Games will benefit from Asmodee's distribution and marketing prowess in Europe. No plans to move Fantasy Flight's headquarters from St. Paul, Minnesota were announced.
This is the second major acquisition for Asmodee this year. Back in August, they announced the acquisition of Days of Wonder, publishers of Ticket to Ride, Shadows Over Camelot, Small World, Pirate's Cove, Memoir '44, and many other board games.
No immediate changes to Fantasy Flight are anticipated, which will be a relief to most fans. Read the complete details, including an FAQ on the merger, here.