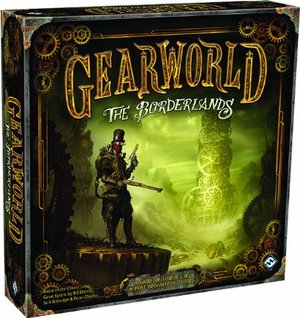 I jumped over to the Fantasy Flight Games website last night as I was fact-checking my article on their acquisition by Asmodee, when what did I discover but a major holiday sale, running from November 19th through December 1st.
The sale covers a wide range of their catalog, from board and card games to miniatures and expansions for their Dust Tactics, Tannhauser, and Wings of War games, as well as great prices on their Warhammer, Warhammer 40K, and Anima RPG products. They've even got great discounts on 20 of their novels. Here's just a sample of their holiday pricing:
City of Thieves: King of Ashes — list $39.95, sale price $10
Descent: Sea of Blood Expansion — list $59.95 sale price $5
Fortress America — list $79.95 sale price $25
Gearworld: The Borderlands — list $49.95 sale price $10
Reiner Knizia's Kingdoms— list $29.95 sale price $10
The Hobbit Boardgame — list $34.95 sale price $10
Ventura Board Game — list $79.95 sale price $10
Warhammer FRPG: Black Fire Pass — list $39.95 sale price $5
Warhammer FRPG: The Edge of Night — list $29.95 sale price $5
Black Crusade: Core Book — list $59.95  sale price $20
Whether or not the sale is linked to their recent acquisition (and whether or not it signals they will no longer be supporting some of these products in the future) is obviously open to debate. All the more reason to move quickly if you've been contemplating getting any of these games — they may not be available for much longer.
There are hundreds of items on sale, but they won't last long at these prices, so act fast. Check out the sale here.