Confessions of a Reluctant Self-Publisher — Now with extra Giveaways!
Confessions of a Reluctant Self-Publisher — Now with extra Giveaways!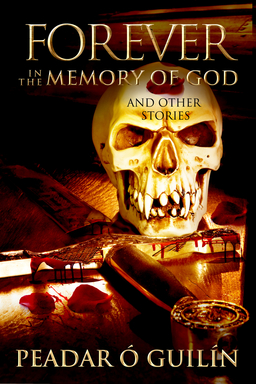 I'll be giving away copies of my mini-ebook-collection Forever in the Memory of God and Other Stories to the first five commenters who ask for one. But why should you bother? Read on!
Here is a list of things I want to do: Write; make a living with my pen.
And a list of the things I don't want to do: marketing; selling; formatting; cover design; manual reading; forum perusing; guru worshipping; elbowing my way through the pack; self-publishing…
And yet, here we are.
Once upon a time, it was all so very different. I wrote a book and the first agent I sent it to loved it. So did a large number of publishers and in no time at all, they were clawing each other's eyes out to get access to my manuscript. Then, exactly as it had happened in all my dreams, editors were engaged in an auction for the right to publish me. Me!
My agent used to ring me once or twice a day, cackling with glee over the latest rise in the price and the shameless favours being offered, until finally, we had hitched ourselves up to a brilliant and famous editor. How could it go wrong?
Oh, it didn't! Not yet! Because, next came foreign language publishers from every corner of the globe. They too pledged undying love for a li'l ole book called The Inferior, and what they said about the story and the characters made me blush in parts of my body that few cameras have ever seen.
I'm sick of this boasting. Can we get to the bad part?
Yes, let's start the dive now. Or "death-spiral," if you prefer.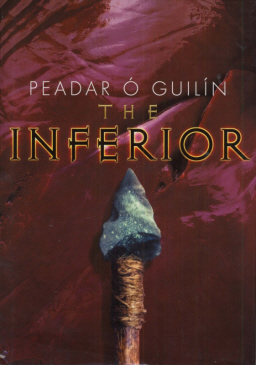 It began with the reviewers, right? They must have hated it!
No, it wasn't the reviewers.
The Inferior got some amazing write-ups. And a few negative ones, of course, but that's normal. No, the first sign of DOOM came on release day here in Ireland, when my book wasn't in the shops. It just wasn't there. Not in Forbidden Planet, the SF bookshop hereabouts, not anywhere.
It took about six weeks for it to reach the shelves, and when it did, even at its peak, it never matched the distribution of equivalent books from first-time authors in the same genre.
I don't know for sure why or how that happened and won't bore you with all my endless speculations on the subject, but that was the earliest clue that my dream was dying.
Sales of the first book were disappointing. The second book, The Deserter, faced years of delays, some of which were my fault.
The Deserter could only be read as a direct sequel to The Inferior, but by the time it had hit the shelves, the first book was long gone.
Finally, the day came when I approached the publishers with the last volume, The Volunteer, and, unsurprisingly, they said, "Ummm… Don't know how to put this, but we don't really like losing money."
They bought a near-future dystopian detective novel from me called Eat the Drink, which will be out in May of next year. But The Volunteer? Let's just chalk that one up to experience, shall we?
Well, no.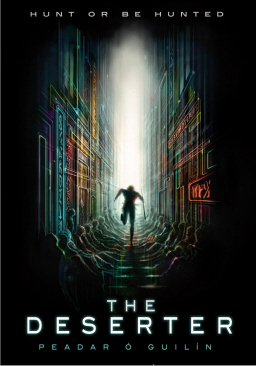 You see, the thing is this: sales of my trilogy have been disappointing to the point where anybody who publishes the final volume, including me, is guaranteed to lose money and time. And yet, regularly, people who bought the first books keep asking when the last volume is coming out. These people paid over their money to read a story that supposedly had a beginning, a middle, and an end. Aren't they entitled to a bit of closure? Haven't I led them up the garden path?
I mean, it's not fair to sneeze on somebody if you're not going to give them the cold as well!
But my beloved readers paid for more than just closure. They deserve quality too. I can't just shove my latest manuscript out into the ether and have done with it.
With that in mind, I have hired the services of a real editor and a genuine cover designer too. I have given over entire days to the study of how to properly format an ebook in order that all readers receive maximum, intense pleasure.
And finally, before releasing The Volunteer, I have decided to practice everything I have learned by producing a mini-collection called Forever in the Memory of God and Other Stories.
As with The Volunteer, I want this to be my very best work. The title story has been read by our master, John O'Neill, who thinks it is the strongest work of mine he has seen. The last tale, "Fairy Gold," was previously published in Lore, where it was much loved. And the remaining story? Well, it beats the other two hands down.
This ebook can be yours for the price of a few pixels. You just have to be one of the first five commenters to ask for a copy.
At the end of the day, I am the most reluctant of indie-publishers. I hated all the extra work and expense I had to put in, and I have great admiration for those who make such a good job of it on a regular basis.
Only the readers will know if it was worth it.
---
Peadar Ó Guilín's  first story for Black Gate was "The Mourning Trees" (BG 5), followed by "Where Beauty Lies in Wait" (BG 11) and "The Evil Eater" (BG 13), which Serial Distractions called "a lovely little bit of Lovecraftian horror that still haunts me to this day." His most recent appearance was "The Dowry," part of our Black Gate Online Fiction line. He is also an occasional blogger with us; his last article was titled "Popular Marketing Mistakes: Cannibalism."