Black Gate Online Fiction: "The Dowry" by Peadar Ó Guilín
Black Gate Online Fiction: "The Dowry" by Peadar Ó Guilín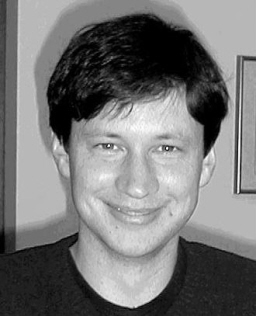 In which the young lover Fiachra learns it is unwise to seduce a wizard's daughter… particularly in a wizard's garden.
Fiachra woke on a bed of straw surrounded by snuffling animals and a melange of stenches that made his eyes water. A boy of maybe eight crouched at a safe distance under a flickering rush light.

"My eyes," thought Fiachra. He tried to rub them, but could not. Color had leached from his vision, as though he were still under moonlight in the wizard's garden. The boy, the straw, even the rush light seemed grey to him.

He tried to speak, to ask where he was. Only a whine emerged.

The boy approached and gingerly extended a hand. "Good doggy," he said, "nice doggy."

It was then Fiachra realised the awful truth. The garden! What had he done? How had he been so stupid? He howled and howled until a man came to whip him. After, he spent the night whimpering with only the boy's arms around him for comfort.
Peadar's first story for us was "The Mourning Trees" (Black Gate 5), followed by "Where Beauty Lies in Wait" (BG 11) and "The Evil Eater" (BG 13), which Serial Distractions called "a lovely little bit of Lovecraftian horror that still haunts me to this day."
Peadar's first novel, The Inferior, was published to terrific reviews in 2008; it was followed a sequel, The Deserter, in 2012.
The complete catalog of Black Gate Online Fiction, including stories by Dave Gross, Mike Allen, Paul Abbamondi, Vaughn Heppner, Mark Rigney, Aaron Bradford Starr, Martha Wells, Nina Kiriki Hoffman, E.E. Knight, C.S.E. Cooney, Howard Andrew Jones, and many others, is here.
"The Dowry" is a complete 4,700-word short story of adventure fantasy offered at no cost.
Read the complete story here.