Blogging Sax Rohmer… In the Beginning, Part Six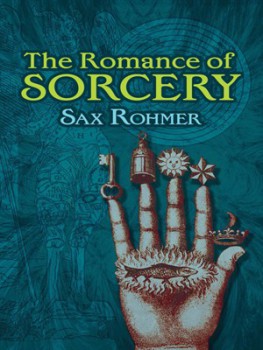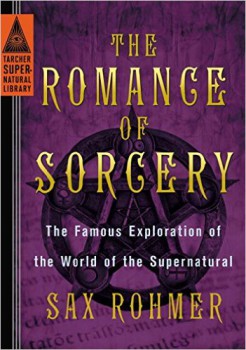 When Arthur Henry Ward adopted the nom de plume of Sax Rohmer, he found a match for the bohemian occultist persona he was working to cultivate. The very name sounded exotic and foreign. It was less of a name than it was a statement of intent. As part of his new identity, Rohmer claimed to be a Rosicrucian as well as a member of The Hermetic Order of the Golden Dawn. It appears that both claims were false, although the Ward family doctor, R. Watson Councell was active in occult circles.
It was Dr. Councell who provided much of the information for Rohmer's 1914 study of the occult, The Romance of Sorcery. It is possible Dr. Councell actually wrote sections of the work considering his own later publication, Apologia Alchymiae (1923) which featured a preface by Rohmer. In the 1970s, Rohmer scholar Dr. Robert E. Briney came across four privately printed titles published by The Theosophical Publishing Society of London credited to one Arthur H. Ward: The Song of the Flaming Heart (1908), The Seven Rays of Development (1910), The Threefold Way (1912), and Masonic Symbolism and the Mystic Way (1913).