Centurion on Kickstarter: After Action Report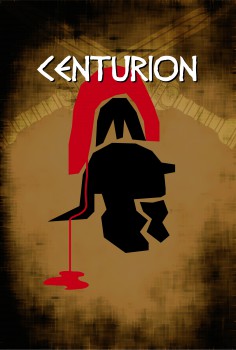 Sword's Edge Publishing's great Kickstarter experiment – Centurion: Legionaries of Rome – has completed. I'm still waiting for the final tally on actual money raised (I'll get to the discrepancy between promises and cold hard cash later), and while I count it a success, only slightly so. That's not Kickstarter's fault. Totally mine.
The biggest problem I faced was one of planning. I did a fair amount of it, and my Kickstarter page was ready to launch eight days before my deadline. I verified Amazon payments two weeks before the campaign was to launch, and then could get the approval from Kickstarter more than a week before my drop-dead date. That was due to planning and the fear of delays pushing my launch date back.
If you're out there building interest in your campaign, you're likely giving people a date when they can expect the Kickstarter to – sorry for this – kick off (heh heh). Now, one way of avoiding screwing yourself with delays is not to have a hard launch date. I could have said something like "first week in March" or "early in March," and that could have given me a good buffer of time. I mean, if people were excited, they would likely have seen the multiple messages I sent through comms in the month of the campaign.
Here's the thing: I needed to do a lot more publicity than I did. I hit all the social media I regularly used – and even went to Facebook, which I really only use to share photos with friends, so really don't have a business presence there – and did a few podcasts. Not enough.