New Treasures: Kiss My Axe: Thirteen Warriors and an Angel of Death
New Treasures: Kiss My Axe: Thirteen Warriors and an Angel of Death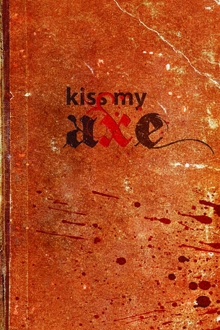 Last summer I played around with Fraser Ronald's RPG Sword Noir, a fun new game of hardboiled crime fiction in worlds of sword & sorcery.
Readers familiar with Fraser's story in Black Gate 15, "A Pound of Dead Flesh," will instantly get what Sword Noir is all about. The story centered on two legionnaires tangled up in a plot to cheat a very powerful necromancer, who quickly find themselves caught in a lethal web of secrets and betrayals. It's a terrific sword-and-sorcery action piece, with characters who find skill with a sword is only slightly less critical to their survival than the ability to think on their feet — and quickly read a bad situation.
Sword Noir captured the same aesthetic in a wonderfully concise set of role playing rules, offering guidelines on crafting compelling adventures for players interested in unraveling labyrinthine plots in dark urban settings.
As the author described it: "Now is the time for your characters to walk down mean streets, drenched in rain, hidden in fog, and unravel mysteries, murders, and villainy." (See Fraser's complete overview in his most recent post for the Black Gate blog here).
Sword Noir was a wonderfully inventive system, and it was obvious Fraser had great ambitions for it. The fruit of those ambitions arrived this month: Kiss My Axe: Thirteen Warriors and an Angel of Death, a role-playing game of Viking adventure.
While it's based on the underlying system from Sword Noir and the Sword's Edge System, Kiss My Axe turns its attention to the heroics of the great Norse sagas, and the mechanics have been altered to provide more vivid and exciting combat.
Here's the product description:
Vikings  —  they invoked fear in the monks of England and fascination in the Victorians from that same nation. Raiders and reivers, explorers and merchants, the men from the North left no part of Europe untouched, and reached beyond, to lands only imagined or wholly unknown. Their imprint on European history is so strong, they have their own eponymous epoch. Dread warriors, they have been a staple of fiction and a paradigm of the barbarian. Is it any wonder role-players regularly turn to them for inspiration?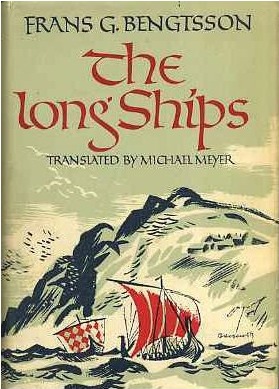 My paperback copy is 68 pages, beautifully designed and with art by Kieron O'Gorman and Giovanni Lanza. Unlike most RPGs it's very light on tables, but heavy on atmosphere and wise counsel on "Cinematic Action" and "Being Awesome."
This note, buried at the bottom of the indicia on the first page, gives you perhaps the best clue on what you can expect:
Kiss My Axe inspired by the movie The 13th Warrior, the novel The Long Ships by Frans Gunnar Bengtsson, the comic Northlanders by Brian Wood, the lecture series The Vikings by Dr. Kenneth W. Harl, and the sagas of the Norse.
When a gaming product has been jointly midwifed by a Vertigo comic, a Viking novel, a lecture series and an Antonio Banderas movie, you know you're onto something original. The only thing missing is a nod to Stan Lee and Jack Kirby's Tales of Asgard from the back of Thor comics.
Kiss My Axe is available from Sword's Edge Publishing for just $3.99 in PDF, or $10.12 for a 68-page softcover. You can get both the softcover and PDF for just $10.12 at RPG Now.
Find out more at the SEP website, including details on Suffer the Witch: A Kiss My Axe Adventure. Support a fine new RPG from an independent publisher — I think you'll be impressed.