Frayling Tackles his own Yellow Peril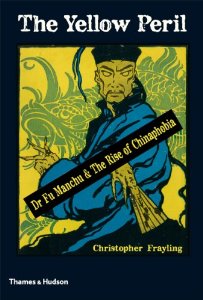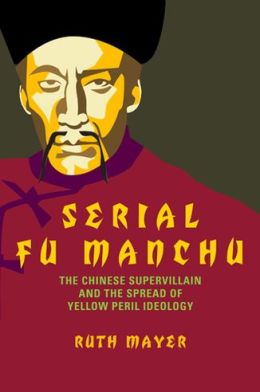 The centennial of Sax Rohmer's Fu Manchu character is a topic I have covered both for the anniversary of the Devil Doctor's first appearance in the story, "The Zayat Kiss," in 1912 and the publication of the first novel (really a fix-up of stories), The Mystery of Dr. Fu-Manchu, in 1913.
While Rohmer and the character are largely forgotten outside of pulp circles today, the legacy of the criminal mastermind is alive and well in film and comics. The concept of the Yellow Peril from an era when the broad term Oriental grouped together people from parts of Eastern Europe with all of Asia and the Middle East may sound anachronistic, but given the continued delicate relations between the Middle East and the West, those same fears personified are still the stuff of fiction and paranoia well over a century on.
Sax Rohmer did not invent the criminal mastermind, nor was he the first to capitalize on the Yellow Peril for works of fiction. What he did do was create an archetype that managed to embody and transcend the fears of a "foreign other" to instead personify the fear of Western society falling to a superior intellect operating under a completely different set of values. Rohmer did this better than anyone before and while Fu Manchu as a name may seem ridiculous, the concept of the character is still with us from James Bond films to the media's portrayal of terrorist leaders in the 21st Century.