Now Streaming: Pushing Daisies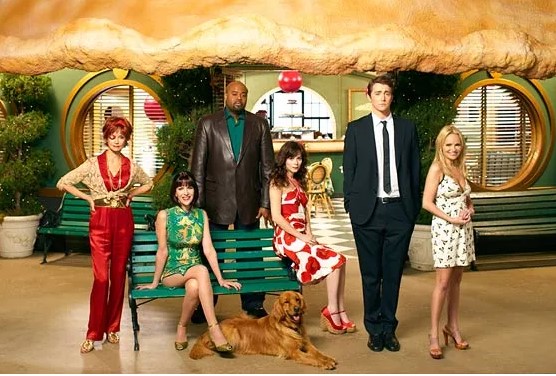 Just in time for Thanksgiving, I offer you a healthy serving of pie.
The television series Pushing Daisies debuted in October 2007 and ran for two seasons, ending in December 2008, although three unaired episodes would eventually be shown in mid-2009. The first season of the show was cut short due to the 2007 Writers Guild of America strike and only nine episodes of the planned 22 were completed, although creator Bryan Fuller retooled the ninth episode to provide a cliffhanger leading into the second season.
Pushing Daisies followed the adventures of Ned, the Piemaker (Lee Pace), who discovered at an early age that he could bring the dead back to life for 60 seconds with the touch of a finger, although he had to touch them a second time during that 60 seconds or someone else in close proximity would die. Any second touch would kill a person permanently.  Effectively orphaned by the death of his mother when he first learned of his ability and his subsequent abandonment by his father, Ned's secret was accidentally discovered by private investigator Emerson Cod (Chi McBride) and the two partnered to solve murders.