Now Streaming: Pushing Daisies
Now Streaming: Pushing Daisies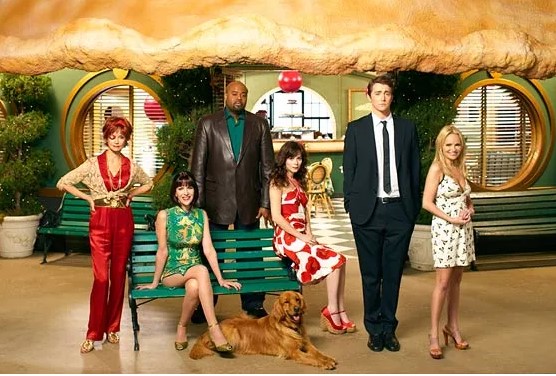 Just in time for Thanksgiving, I offer you a healthy serving of pie.
The television series Pushing Daisies debuted in October 2007 and ran for two seasons, ending in December 2008, although three unaired episodes would eventually be shown in mid-2009. The first season of the show was cut short due to the 2007 Writers Guild of America strike and only nine episodes of the planned 22 were completed, although creator Bryan Fuller retooled the ninth episode to provide a cliffhanger leading into the second season.
Pushing Daisies followed the adventures of Ned, the Piemaker (Lee Pace), who discovered at an early age that he could bring the dead back to life for 60 seconds with the touch of a finger, although he had to touch them a second time during that 60 seconds or someone else in close proximity would die. Any second touch would kill a person permanently.  Effectively orphaned by the death of his mother when he first learned of his ability and his subsequent abandonment by his father, Ned's secret was accidentally discovered by private investigator Emerson Cod (Chi McBride) and the two partnered to solve murders.
One of the murders they solved was that of Charlotte Charles (Anna Friel), who was killed on a cruise. However, Charlotte had grown up across the street from Ned and represented a simpler time for him before he knew of his power and when his family was still whole. He decided not to re-kill Charlotte and she joined Ned and Emerson in their investigative adventures, much to Emerson's annoyance.
The characters were rounded out by Charlotte's aunts, a former synchronized swim team made up of Lily and Vivian Charles (Swoosie Kurtz and Ellen Green) and a waitress who works for Ned and has a crush on him Olive Snook (Kristin Chenoweth).
Pushing Daisies was unlike anything else on television. The dialogue was clever and rapid-fire, the color saturation was amped up, and everything about the show was heavily stylized. Each episode was narrator by Jim Dale who would introduce characters and situations, always noting character's precise ages down to the second.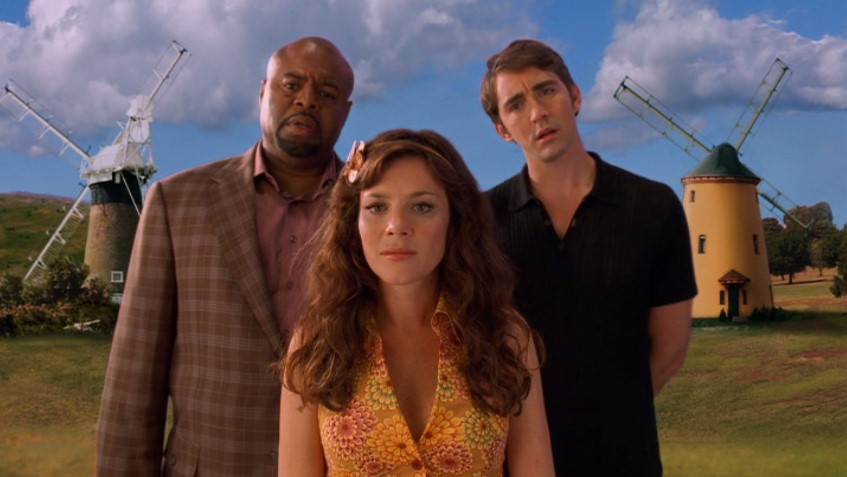 The show also reveled in the grotesque. Most episodes featured a visit by Ned, Emerson, and Charlotte to the morgue to bribe the local coroner (Sy Richardson) and interview the deceased whose deaths were vividly depicted, from Nora McQuoddy, who was melted to the lens of a lighthouse to Kentucky Fitz, who was stung to death by bees.
In addition to the crime of the week aspects of Pushing Daisies, the show focused on the relationships and histories of the characters. Although Ned and Charlotte loved each other, they could not, of course touch. Ned also knew that Charlotte's father's death was caused by his failure to re-dead his own mother during the initial 60 seconds of her re-life and he feared what would happen if she ever found out. Other characters had their own secrets, many of which found their way to Olive Snook, who wanted nothing more than to have Ned love her and to not have to keep everyone's secrets.
One of the clever things the writers did was to mix up the cast. Rather than keep Olive locked in the Pie Hole, Ned's restaurant, they had Charlotte arrange for Olive to look in on her aunts, who thought she was dead and had her pair with Emerson, which proved to be a vastly entertaining combination (When Chenoweth appeared in the second season of the show Trial and Error, I really hoped they would bring in McBride for a cameo to try to rekindle their chemistry).
The show's writers were well aware that Pushing Daisies existed in some almost surreal alternative world and they made use of that. Not only could the dead walk and talk, but people could easily ignore the norms of society and get away with it. Views into Ned's past at a boarding school and Olive's past as a jockey were just par for the course. Adding to the surrealism was that Chenoweth and Greene were both given opportunities to flaunt their considerable singing abilities in various episodes.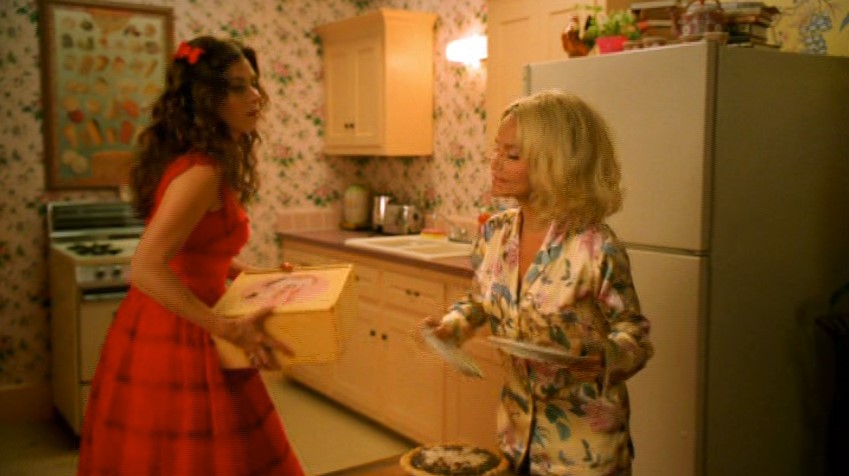 Each of the four major characters was distinct in an almost caricaturish manner. Ned was withdrawn and distant, even from Charlotte. Charlotte, who was literally given a new lease on life focused on the good and wondrous of the world. In an early episode she commented that since coming back to life the world seemed more vivid, perhaps explaining the color saturation used throughout the series. Emerson was cynical, expecting the worst in people and knowing that the worst helped pay his bills. Olive, who thought she knew everyone's secrets, actually provided something of a grounding for the show.
Although the two seasons that ran comprised only a total of 22 episodes, Pushing Daisies managed to acquire a large number of big name guest stars during its run, with appearances by George Hamilton (in a brief teaser that was never really concluded), Diana Scarwid (who played Lee Pace's mother in Wonderfalls), David Arquette, Paul Reubens, Molly Shannon, Riki Lindhome, Jayma Mays, Grant Shaud, Missi Pyle, Fred Willard, Richard Benjamin, French Stuart, Joel McHale, Gina Torres, David Koechnerr, Eric Stonestreet, George Segal, and many more recognizable actors. Each of whom bought into the strangeness of the series.
Throughout the series, Fuller's team foreshadowed plotlines that would be wrapped up later. Unfortunately, many of those never happened, at least not in a satisfying way. A brief appearance by George Hamilton with ominous narration by Dale was never picked up again. A plotline involving Emerson Cod and his past was left hanging, some characters who were introduced with the apparent promise of an ongoing storyline never reappeared. These cliffhangers, such as they are, can be blamed on the cancellation of the show after only two seasons. Nevertheless, the final episode, included a coda which revisited many of the locations from the previous episodes and, through Jim Dale's narration, attempted to tie up some of the loose ends.
Pushing Daisies is currently streaming on HBO Max.
---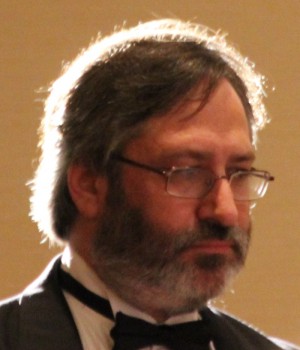 Steven H Silver is a seventeen-time Hugo Award nominee and was the publisher of the Hugo-nominated fanzine Argentus as well as the editor and publisher of ISFiC Press for 8 years. He has also edited books for DAW, NESFA Press, and ZNB. His most recent anthology, Alternate Peace and his novel After Hastings, was published in 2020. Steven has chaired the first Midwest Construction, Windycon three times, and the SFWA Nebula Conference 6 times, as well as serving as the Event Coordinator for SFWA. He was programming chair for Chicon 2000 and Vice Chair of Chicon 7.