Off to a Writing Retreat in Cairo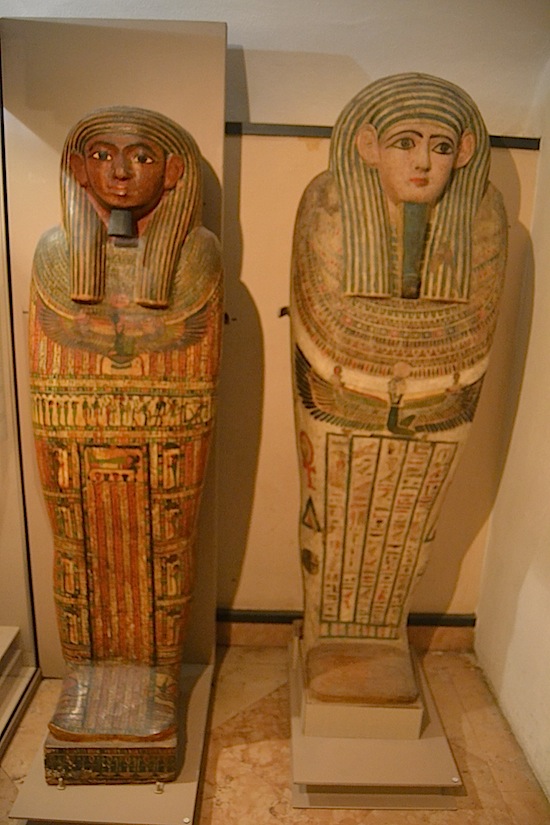 On the left is the anthropoid coffin of Wenmontu, of the 22nd or
23rd dynasty (944-716 BC). To the right is the coffin of Mesiset,
late 22nd to early 25th dynasty (c. 750 BC). These are in the
archaeological museum of Bologna, which has an excellent
Etruscan collection I wrote about in a previous post.
Photo copyright Sean McLachlan.
I'm stepping out of the blogosphere for the next couple of weeks to do a writing retreat in Cairo. As Black Gate regulars know, I usually go to Tangier, but now that my Tangier novel is out, I'm changing location to work on a new project.
It's a neo-pulp adventure novel tentatively titled The Masked Man of Cairo: The Case of the Purloined Pyramid and follows the adventures of a disfigured World War One veteran turned antiquities dealer who gets tangled up in the machinations of the Thule Society in 1919. And yes, a pyramid really was stolen from Giza! Well, sort of.