Birthday Reviews: Marly Youmans's "The Smaragdine Knot"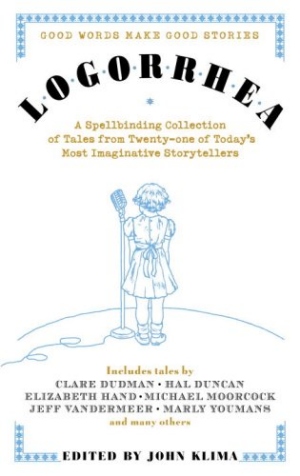 Marly Youmans was born on November 22, 1953.
Youmans won the Michael Shaara Award for Excellence in Civil War Fiction for her novel The Wolf Pit. She has won the Theodore Hoepfner Award for short story twice, as well as the New Writers Award from Capital Magazine. Youmans won the Ferrol Sams Award and her novel A Death at the White Camellia Orphange received the ForeWord BOTYA Award. Youmans has published four volumes of poetry in addition to her novels for both adults and young adults.
"The Smaragdine Knot" was written for an anthology in which all the stories are inspired by words that were the winning entries in the Scripps National Spelling Bee. Youmans's story is based on the word "Smaragdine," which won the contest for John Capehart in 1961. The story has never been reprinted.
Youmans tells the history of an heirloom book which has gone missing. Although best known for his poetry, a Puritan minister in the early years of the colonization of North America used Puritan meditation techniques to visit other worlds and kept a record of his journeys in a diary he called The Smaragdine Knot, which has been passed along from generation to generation. Each generation has a caretaker for the book until Samuel, who somehow managed to misplace it. Despite not knowing where it is or who took it, Samuel is still the book's keeper.
The story alternates between the modern day, when one of Samuel's great-nieces asks him about the book and learns it is missing and uncle Samuel telling her the story of how their ancestor met with an angel who turned out to be a demon trying to tempt him and how he overcame temptation and learned about the world at large. The story Samuel tells her reinforces the importance of the lost book and once the story ends, the two discuss the possible whereabouts of the book, blaming its disappearance on the girl's hapless cousin, Chauncy. In the end, Samuel passes along the responsibility, and the need to find, the book.