Enter: The Midnight Guardian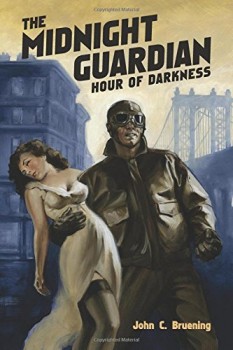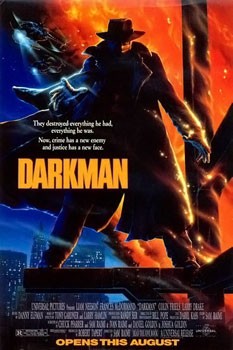 John C. Bruening makes a smashing debut as a novelist with a hardboiled pulp yarn that is so good, it immediately makes you set the author to one side with a handful of other standouts currently working in the New Pulp field.
The Midnight Guardian: Hour of Darkness frequently put me in mind of Sam Raimi's underrated 1990 film, Darkman in that it is likewise evocative of The Shadow and Doc Savage and is set in a world familiar to readers of Dashiell Hammett and those who love old Warner Bros. gangster pictures of the 1930s (and Universal horrors and serials of the same decade). While much of The Midnight Guardian is the work of an author well-versed in the vocabulary and mythology of the pop culture of the last century, it is also the creative construct of a first-rate storyteller who has denied himself and his audience for far too long.
Pulp means a lot of things to different people. For purists, it is exclusively the fiction (adventure, crime, thriller, western, romance, war, humor) published in pulp magazines (not slicks) in the 1920s through the 1950s. For others, pulp fiction is any fast-paced, action-packed story with stock characters and situations set in a world decidedly less sophisticated, but much more visceral  than our own.