Blogging Sax Rohmer's The Island of Fu Manchu, Part Four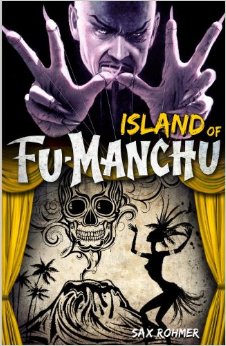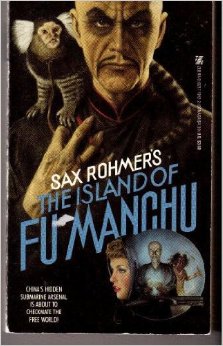 Sax Rohmer's Fu Manchu and the Panama Canal was first serialized in Liberty Magazine from November 16, 1940 to February 1, 1941. It was published in book form as The Island of Fu Manchu by Doubleday in the US and Cassell in the UK in 1941. The book serves as a direct follow-up to Rohmer's 1939 bestseller, The Drums of Fu Manchu, and is again narrated by Fleet Street journalist, Bart Kerrigan.
The final quarter of the novel sees Rohmer really deliver the goods with Kerrigan and Sir Denis Nayland Smith successfully infiltrating the Haitian voodoo ceremony of Queen Mamaloi. While similar scenes had occurred in the past at various clandestine gatherings of the Si-Fan, the sequence most closely resembles the gathering of the followers of El Mahdi in 1932's The Mask of Fu Manchu. Rohmer's mastery of the art of suspense writing makes the reader believe the heroes are in genuine danger. While this is no small feat, considering the number of times Rohmer had penned similar scenes in the past, part of the success here is down to the climactic revelation of the voodoo Queen Mamaloi.