The Medieval Medina of Tetouan, Morocco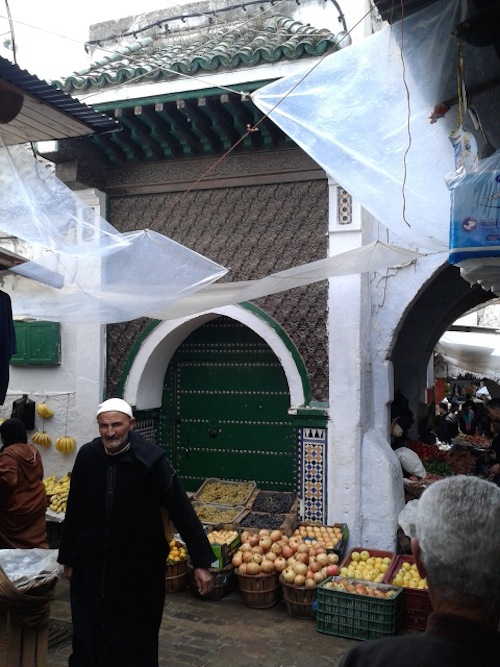 I've blogged previously here on Black Gate about spending some time living in Tangier, Morocco. The city is a good jumping off point to see northern Morocco, a region many visitors skip as they head down to Fez, the Atlas Mountains, and the southern casbahs. If they do that, they miss one of North Africa's best preserved medinas, the 15th century marketplace of Tetouan, now a UNESCO World Heritage Site.
Tetouan is located in the saddle of two clusters of hills. Home to about half a million people, it doesn't attract many foreign tourists and offers a look at an traditional medina and its market that have not felt the hand of international shoppers.