The Battle of Tondibi, 1591, in Miniature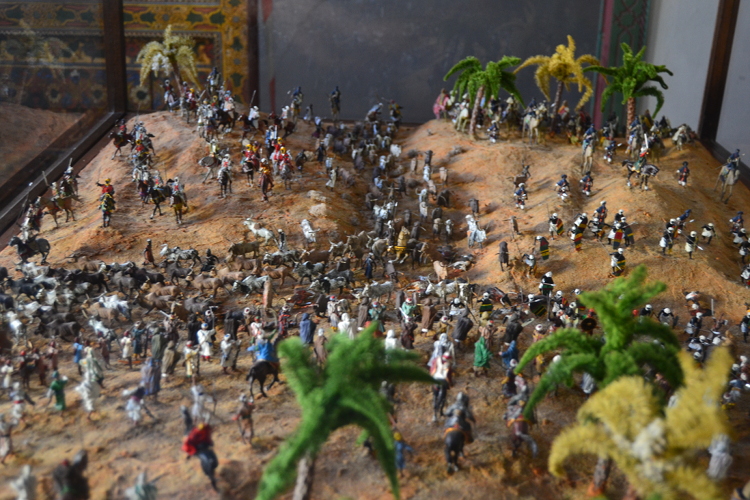 As I mentioned in my last post, on a recent trip to Tangier I visited the old American Legation, now a museum. In a dusty back room I discovered two remarkable dioramas of Moroccan battles–the Battle of the Three Kings and the Battle of Tondibi. They were created by Edward Suren of London. Today I'm presenting some images of the diorama of the Battle of Tondibi.
After the Battle of the Three Kings, Ahmad al-Mansur took over the Saadi dynasty of Morocco. Emboldened by the crushing defeat they handed the Portuguese, the Moroccans soon turned their attention south. Al-Mansur wanted to control the desert trade routes of the Songhai Empire leading to Mali. He sent an army of 4,000 men under Judar Pasha to take control of what is now northern Mali.