The Golden Age of Science Fiction: Harry Warner, Jr.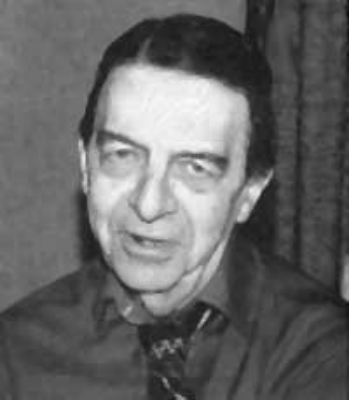 The Fan Activity Achievement Awards, or FAAN Awards were founded in 1976 by Moshe Feder and Arnie Katz. Created to highlight writing in fandom, they differed from the Fan Hugos in that they were voted on specifically by fanzine fans. The original awards were presented at various convention. Following the 1980 awards, the awards were on hiatus until 1994 and have been presented each year since, with the exception of 1996. Harry Warner, Jr. won the last of the original run of FAAN Awards for Best LoC Writer. He won the first award and also won the award in 1979. The category wasn't revived until 1998, when it was called Best Letterhack and Warner won the first two. Following his death in 2003, the category was renamed the Harry Warner, Jr. Memorial Award.
Harry Warner, Jr. was known as "The Hermit of Hagerstown," for his dislike of attending fannish events. He rarely attending science fiction conventions, only agreeing to be the guest of honor at Noreascon I in 1971 when he was promised tickets to attend a Boston Red Sox game. When the first FanHistoriCon was run by Peggy Rae Pavlat (later Sapienza), Joe Siclari, and Bruce Pelz and Hagerstown was selected as the location for its proximity to Warner, Warner refused to attend.  Richard Lynch worked with Warner to arrange to bring small groups of attendees over to Warner's home to allow them to meet him.