The Golden Age of Science Fiction: Harry Warner, Jr.
The Golden Age of Science Fiction: Harry Warner, Jr.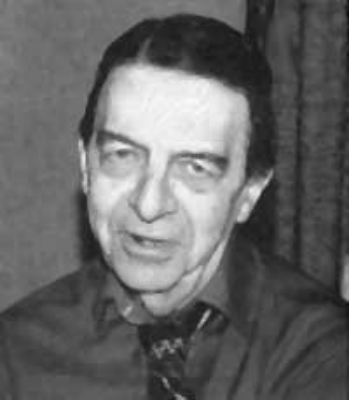 The Fan Activity Achievement Awards, or FAAN Awards were founded in 1976 by Moshe Feder and Arnie Katz. Created to highlight writing in fandom, they differed from the Fan Hugos in that they were voted on specifically by fanzine fans. The original awards were presented at various convention. Following the 1980 awards, the awards were on hiatus until 1994 and have been presented each year since, with the exception of 1996. Harry Warner, Jr. won the last of the original run of FAAN Awards for Best LoC Writer. He won the first award and also won the award in 1979. The category wasn't revived until 1998, when it was called Best Letterhack and Warner won the first two. Following his death in 2003, the category was renamed the Harry Warner, Jr. Memorial Award.
Harry Warner, Jr. was known as "The Hermit of Hagerstown," for his dislike of attending fannish events. He rarely attending science fiction conventions, only agreeing to be the guest of honor at Noreascon I in 1971 when he was promised tickets to attend a Boston Red Sox game. When the first FanHistoriCon was run by Peggy Rae Pavlat (later Sapienza), Joe Siclari, and Bruce Pelz and Hagerstown was selected as the location for its proximity to Warner, Warner refused to attend.  Richard Lynch worked with Warner to arrange to bring small groups of attendees over to Warner's home to allow them to meet him.
Warner is best known for publishing the two volume of history of science fiction covering the 1940s and 1950s.  All Our Yesterdays began as a series of articles about fandom in the 1940s was published in 1963 and would eventually be published in hardcover by Advent:Publishing in 1969. The second volume, A Wealth of Fable, which covered the 1950s was originally published as a three-volume fanzine in the mid-1970s and eventually in hardcover from SCIFI Press in 1992.
He launched his first fanzine, Spaceways, in 1938 which became a focal-point fanzine for much of its run, which ended after 30 issues, in 1942. Beginning in 1939, he also published the perzine Horizons, which he eventually published in FAPA and which ran from 1939 through 2003, missing only two issues for a total of 252 issues over 64 years. Horizons included the first work that would be part of All Our Yesterdays.
Thanks to Jo Van Ekeren, we know that Warner faced competition from Avedon Carol, Adrienne Fein, and Arthur Hlavaty for the Best LoC Writer.
---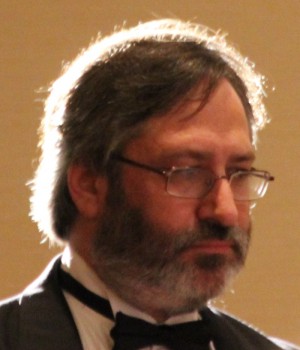 Steven H Silver is a sixteen-time Hugo Award nominee and was the publisher of the Hugo-nominated fanzine Argentus as well as the editor and publisher of ISFiC Press for 8 years. He has also edited books for DAW, NESFA Press, and ZNB. He began publishing short fiction in 2008 and his most recently published story is "Webinar: Web Sites" in The Tangled Web. His most recent anthology, Alternate Peace was published in June. Steven has chaired the first Midwest Construction, Windycon three times, and the SFWA Nebula Conference 6 times, as well as serving as the Event Coordinator for SFWA. He was programming chair for Chicon 2000 and Vice Chair of Chicon 7.