Happy National Gorilla Suit Day!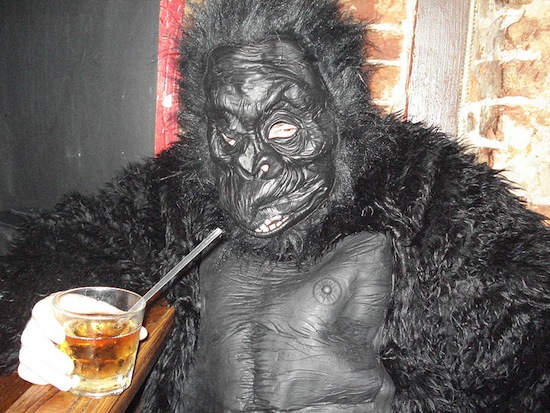 It's January 31, and that means it's time to celebrate one our civilization's greatest inventions–the gorilla suit!
On this holiday, we dust off that gorilla suit hanging in our closet and don it with pride. The idea is that you should do at least one thing in your regular schedule dressed up as a gorilla. Go to the store, go bowling, have a drink at your local bar, whatever.
National Gorilla Suit Day was invented by Mad Magazine cartoonist Don Martin. But of course the roots of this cultural phenomenon go way back to the beginnings of cinema, when early directors found that a man in a gorilla suit took direction much better than an actual gorilla.